Bengaluru– A day after Infosys founder N.R. Narayana Murthy termed the board-approved compensation hike for COO U.B. Pravin Rao as "not proper", the IT major on Monday said it has "reduced the cash component" of his compensation and introduced "higher stock incentives".
It said that it undertook a comprehensive survey of best practices and benchmarked senior management compensation with key Indian and global companies to attract and retain top quality talent.
"The compensation structure revised thereafter reduces the proportion of cash component in the total compensation and has introduced higher stock incentives (to be vested over a 4-year period); it was rolled out for the entire senior leadership including Pravin Rao, Chief Operating Officer," Infosys said in statement on Monday.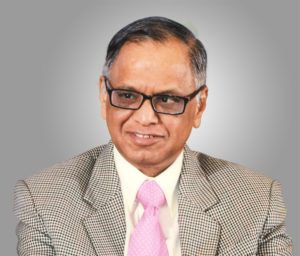 "The cash component of his compensation has decreased from Rs 5.2 crore (including annual cash bonus) to Rs 4.6 crore, a decrease of 10.6 percent. The performance-based component of the compensation (directly linked to company and individual performance) has been increased from 45 per cent to 63 per cent of total compensation.
According to the IT major, the net increase in Pravin Rao's compensation for FY 18 (2017-18) will be 1.4 per cent, given the four years vesting period of stock. This could go up to 33.4 per cent in fourth year, assuming similar grants are made in subsequent years based on company and individual performance.
Referring to Rao's compensation revision, CEO Vishal Sikka said that his commitment and contribution to the company has been immense, and his partnership over the past 3 years has been critical to the successes and growth of the company.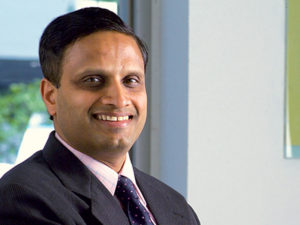 The revised compensation proposal was placed before the shareholders and the recommendations have been approved by 67 per cent of the company's shareholders in a postal ballot, the results of which were disclosed to the stock exchanges on Saturday.
"… acknowledges the sentiments of shareholders who have not voted in favour of the resolution, and has also taken careful note of the statements expressed by the company's promoters," the company added.
Murthy, in an email on Sunday, said giving nearly 60 per cent to 70 per cent increase in compensation for a top level person (even including performance-based variable pay) when the compensation for most of the employees in the company was increased by just 6-8 per cent was "in my opinion, not proper".
"This is grossly unfair to the majority of the Infosys employees including project managers, delivery managers, analysts, programmers, sales people in the field, entry level engineers, clerks and office boys who are toiling hard to make the company better. The impact of such a decision will likely erode the trust and faith of the employees in the management and the board," he had said. (IANS)