MUMBAI– Reliance Industries chairman Mukesh Ambani and tech evangelist Sam Pitroda are to be inducted as members of the prestigious National Academy of Engineering of the US, taking the Indians in it to 10, among 2,275 eminent people.
Founded in 1964, the US-based National Academy of Engineering (NAE) is a private, independent, non-profit institution, providing global engineering leadership.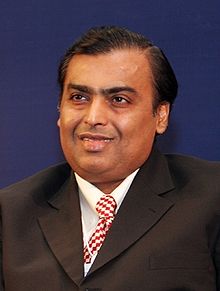 "Individuals in the newly elected class will be formally inducted during a ceremony at the NAE's annual meeting in Washington, D.C. on October 9, 2016," a statement from the institution said.
The other Indian members include P.C. Kapur of IIT-Delhi, scientist R.A. Mashelkar, Narayana Murthy of Infosys, scientist Roddam Narasimha, Pradip P. of TCS, scientist P. Ramarao, chemical engineer M.M. Sharma and industrialist Ratan Tata.
Founded in 1964, the academy is a private, independent, non-profit that provides engineering leadership with a mission to promote a vibrant engineering profession and giving insights to the US government on related matters.
As per an announcement of the non-profit, Pitroda is a member for developing rural telecom infrastructure for India, while Ambani has made the cut for engineering a business leadership in oil refineries, petrochem and related industries.
The institution has more than 2,000 peer-elected members and foreign members, who are considered among the world's most accomplished engineers — people who provide leadership for numerous projects to link their domain with better quality of life.