New Delhi–India's proposed new civil aviation policy must support a potential for 350 million passengers annually and $170 billion in revenues even as plans for a levy towards regional linkages and auction of traffic rights remained concerns, says a top global expert.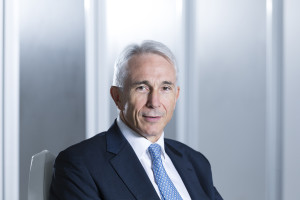 "We forecast that India is going to be the third largest aviation market in the world within 10 years," said Tony Tyler, director general of International Air Transport Association (IATA). "So Certainly having an aviation plan like this is a step in the right direction," he said.
But he also listed three ideas in the proposed policy as areas of concern:
– The 2 percent levy to fund regional connectivity.
– Auctioning of traffic rights
– Norm for user development fee based on both aeronautical and non-aeronautical revenue.
Tyler said the Indian aviation space was already an expensive place to operate. "By putting this regional connectivity fund levy on it is going to add something like $350 million a year further to additional costs for airlines in India," he said in a statement.
On auctioning traffic rights, he said no country was resorting to this practice and what it will eventually yield was hard to predict. "One of them, I feel, would be the concentrating of the market in a few powerful hands," he said.
"After all the only people who will be able to afford to buy traffic rights will be the ones who are making lots of money already. So I think it could be a very anti-competitive move and it's something that is really unprecedented in world aviation."
As regards arriving at the user development fee based on what is called a hybrid-till approach, Tyler said airport regulation was a complicated issue, involving different factors like rates of return and investments. Cross-subsidy, he said, was not a good idea.
"The Airports Economic Regulatory Authority of India is who should determine what sort of 'till' should be used. Putting it into law and regulation through the civil aviation policy is the wrong approach," he said, referring to a mix of aeronautical and non-aeronautical revenues for levies.
Overall, Tyler said, he was excited about the prospects for Indian aviation.
"India should develop its aviation policy to realize the huge potential of this market. Indian aviation will support 19 million jobs and $170 billion in GDP," he said.
"We see the potential for 350 million passengers by 2034. We see an enormous potential for the airlines and, of course, for aviation to play a vital role that it can do in connecting the Indian economy within India and also to the world," he added.
"But to do that the government needs to move forward with the right policy approaches and those policy approaches are the ones that embrace the idea of partnership with the industry and deep consultation with industry because we all want the same in the end." (IANS)