Mumbai–As many as 50 hotels, palaces and resorts of the Taj Group have bagged the EarthCheck Gold Certification for savings of $6,107,585 through reduction in energy, water and waste, it was announced on Friday.
In hotels ranging from Rambagh Palace, Jaipur to Taj 51 Buckingham Gate Suites & Residences, London, data revealed 28.6 percent reduction in wastes, water and energy, as part of the group's drive for sustainable and responsible tourism management.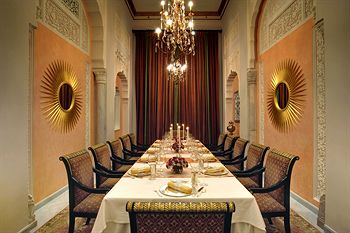 "Taj Group is the first in the world to have 50 hotels achieve Gold Certification in the same year, having completed a minimum of five years of continuous benchmarking through EarthCheck Certified," said EarthCheck founder-CEO Steward Moore.
"We believe what's good for the planet can also be good for business, and we are thrilled to release such positive data-based evidence of cost and resource savings for these Taj Group hotels," he added.
Billed as a world-first milestone in sustainable and responsible tourism management, it was achieved through an eight-year collaboration between Taj Group and EarthCheck, the world's leading scientific benchmarking, certification and advisory group.
Since 2008, under EarthCheck Certified, the Taj group saved energy equivalent to 172,232 four-member family Indian homes, 1.8 billion litres water corresponding to 719 Olympic-sized swimming pools and 11.4 million litres waste equal to 344 standard cargo containers – totally valued at savings of $6,107,585.
"Taj is committed to environmental sustainability through efficient management of all its assets and resources and constantly works towards closely integrating our operations with product design and development coupled with responsible sourcing," said Taj's associate vice-president, public relations, Rakhee Lalvani.
She said that the Taj Earth sustainability programme is aligned with the Tata ethos of keeping communities at the heart of doing business.
"We have several on-ground green initiatives that enable us to function in tandem with the environment and over the years, we have implemented innovative changes that now collectively make a significant impact on sustainability and also resonates with our guests," Lalvani said.
Currently, 77 Taj Group hotels are enrolled in EarthCheck Certified, of which 50 are Gold Certified in the world's most rigorous and scientifically accurate program of its kind in the tourism industry, operational in 70 countries.