Bengaluru–Global software major Infosys Ltd. on Wednesday announced investing an unspecified amount in US-based data software firm Trifacta which enables non-technical users to transform data for analysis.
"The investment will enable Trifacta provide a data wrangling solution to our information platform and other offers," Infosys said in a statement here.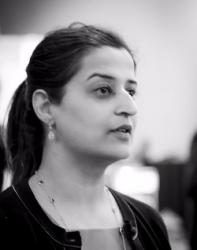 With the San Francisco-headquartered Trifacta, a broad range of users from business analysts to data scientists will be empowered to discover, cleanse and blend information.
"We see huge potential in self-service data preparation solutions like Trifacta to help clients unlock business value of their big data assets," Infosys vice president for corporate development Ritika Suri said in the statement.
Trifacta software will also enable Infosys' global clients to introduce a stack of data management solutions, complementing its data management and automation platforms.
"Partnership with Infosys will play a key role in our global expansion, bringing the power and value of data wrangling to customers the world over," Trifacta chief executive Adam Wilson said in the statement.
(IANS)