Bengaluru– Global aerospace major Airbus SAS on Thursday signed an agreement with Karnataka-based Aequs Aerospace to source 100,000 titanium machined parts for its A320 new engine programme.
"The parts will be delivered to Airbus plant at Toulouse (in southern France) where they will be assembled onto pylon structure for mounting engines on the aircraft wing," Airbus senior vice president Oliver Cauquil told reporters here.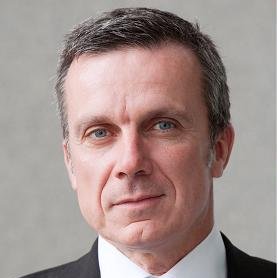 As a tier-1 supplier of aerospace components and aerospace parts to Indian and global manufacturers, Aequs has set up a $100 million (Rs.667 crore) machining facility in the 250-acre special economic zone (SEZ) at Belagavi, about 500km from here.
"The multi-year contract for one-lakh titanium components to Aequs reaffirms our commitment to the government's 'make in India' progamme and increase sourcing from 45 Indian suppliers, including 15 in tier-1 category," said Airbus India president S. Dwaraknath.
The French aircraft maker for civil and defence sectors plans to procure components and sub-assembly parts cumulatively valued at $2 billion by 2020 from $500 million in 2015 from Indian suppliers.
"We employ latest technology with quality processes to meet high standards of Airbus to whom we supplied detail machined parts for its single aisle, long range aircraft since 2009, including wing parts for its A380 jumbo jet," said Aequs chief executive Aravind Melligeri.
The three-tier Indian suppliers, including the state-run HAL provide engineering and IT services, aero-structures, detail parts and systems, materials and cabins to Airbus for its A380, A350 and A320 family and A330 programmes.
"Our procurement from India has grown 16 fold since we started sourcing over a decade ago," Dwaraknath said.
Noting that each Airbus aircraft had some part made in India, he said Aequs was one of the two firms from where the titanium parts were being sourced for the A320neo programme. The other is a western firm.
Aequs plans to invest an additional $100 million during the next four years to expand production capacity and achieve $300 million from sales, including exports by 2020.
"We will ramp up our workforce to 5,000 engineers by 2020 from 1,500 in 2015-16 for executing the multi-year contracts to our global customers, including United Technologies Aircraft Systems (UTAS), Safran, Bosch, Eaton, Baker Hughes and Halliburton," Melligeri added.
With overseas production facilities in Europe and the US, Aequs recently acquired SiRA aerospace group in France for an unspecified amount to provide precision machining, assembly, aero engine testing, landing gear, aircraft actuation components, welding and fabrication of aircraft assemblies to its European customers such as Dassault, Safran and UTAS.