By Hardev Sanotra
Las Vegas–The world's largest IT storage company is in the race for developing smart cities in India, offering their services to the central and state governments, according to senior officials of the company.
"We have already completed a health project for a state government to make hospitals smart and to provide real time information to the government for taking appropriate decision," Rajesh Janey, President, EMC India and Saarc, told visiting Indian journalists to the EMC world annual conference here.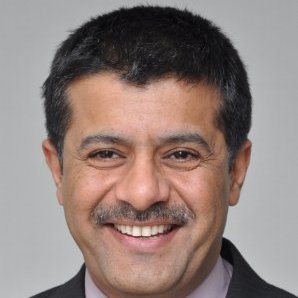 The project was done for Telengana, the newest state in India. "We are talking to the central governments as well as state authorities to offer the hardware and software to make cities smart," Janey said.
The Narendra Modi government had announced an initiative to develop 100 smart cities in India, with initial funds of Rs.7,000 crore being allocated for the project by the central government, though very little was actually spent. The project would be implemented by state governments or city councils.
EMC and Dell had announced a $67 billion merger in October, making it the largest tech marriage in history. The EMC World conference at the casino capital of the world was told by Michael Dell, Chairman and CEO of Dell, on Monday that the merged entity would be called Dell Technologies while the enterprise company would be named Dell-EMC.
The merger is awaiting some regulatory approvals and is likely to be completed between June and October, according to the team set up to work out the logistics of two tech giants coming together.
EMC has over 5,000 employees in India, largely in the engineering section, with offices in Bengaluru, Hyderbad, Delhi NCR and some tier-two towns. It provides storage hardware and software to companies and did about $350 million (Rs.2,400 crore) business last year. The $25 billion EMC employs around 70,000 employees globally.
EMC has set up a division on smart cities, whereby they are offering services for collating all data from health services, traffic, police, power infrastructure, municipalities, weather division, transport and government services collating data and bringing forth significant information which needed decisions. Also, the interface with citizens and those who seek services would become much easier, officials say.
According to Rob Silverberg, Director and Chief Technology Officer, Enterprise Application Architecture for State, Local Government and Education at EMC California, the company is focussing on smart cities because it's the world of future.
"We are talking to several cities and towns across the US to adopt what we have to offer," said Silverberg, adding it would help city officials do their job more effectively and efficiently. He said the Indian section of EMC was following up on the smart cities in India. EMC is competing in smart cities business in the US and other countries with IBM.
Silverberg said that already a huge amount of data was being collected every day and every minute whether in crime tackling, traffic regulation or policing and other activities. "The data has to be stored and made intelligible for everyone so that right decisions are made fast."
Silverberg said the EMC smart cities project could even help track crimes and prepare evidence for courts whether it's through video monitoring data already been collected across the country or other methods. "Essential everything is data, and we are the experts who can help store and make sense of it," he said.
According to Janey, the basic modules which the global company is now projecting to cities in various parts of the world, including Dubai, was made in Bengaluru by Indian software engineers. Janey said that EMC International had thrown up demand and the engineers in India came up with an effective solution which was adopted by the multinational. (IANS)