Mumbai–YES Bank here on Monday said the foreign funds investment limit in the country's fifth-largest private sector lender has been increased to 60 percent.
"The Reserve Bank of India has notified increase in YES Bank's foreign institutional investors (FIIs) / registered foreign portfolio investors (RFPIs) limit to 60 percent from existing 49 percent under the Portfolio Investment Scheme (PIS)," the bank said in a Bombay Stock Exchange filing.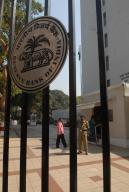 The Reserve Bank of India (RBI), however, has noted the total foreign investment limit in the bank from all sources (global depository receipts (GDRs), American depository receipts (ADRs), foreign direct investment (FDI), non-resident Indians (NRIs), persons of Indian origin (PIOs)), including from FIIs and RFPIs, should not exceed 60 percent, the bank said in the statement.
Separately, YES Bank has also applied to the Foreign Investment Promotion Board (FIPB) to increase its total foreign ownership limit to 74 percent, including substitution from FIIs or RFPIs under the PIS.
"FIPB has recommended the proposal to the Cabinet Committee of Economic Affairs (CCEA) for approval," the bank said. (IANS)