New Delhi– India and the US will engage in two-day bilateral consultations from Wednesday at the World Trade Organisation (WTO) to discuss the American move to levy high fees on temporary working visas, an official statement said.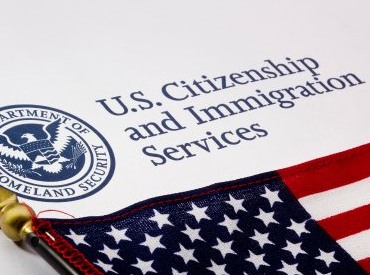 "The government of India looks forward to the consultations with the US at the WTO, scheduled for May 11-12," the commerce ministry said in a statement here.
"India hopes that the United States will constructively engage with India to address its concerns regarding recent US measures which impair the ability of both US-based Indian companies and Indian professionals to supply services in the US.
"The H-1B and L-1 categories of non-immigrants, for which there has been a significant fee hike, correspond with the categories of specialists and intra-corporate transferees, both of which are part of US' commitments under the WTO's General Agreement on Trade in Services," the statement added.
India had approached the WTO's dispute settlement body, in March, against the US measures imposing increased fees on certain applicants for the L-1 and H-1B category visas on the ground that the move would impact Indian IT professionals.
The statement noted that India and the US share a mutually inter-dependent and beneficial relationship in trade in services, with the US accounting for almost 60 percent of software exports from India, while Indian IT professionals have had a positive role in contributing to the competitiveness of the US economy.
The increasing volume of services trade has contributed to significant economic growth as well as employment creation within the US, it added.
"The situation therefore presents a win-win relationship for both nations. The US fee hike measures for the H-1B and L-1 categories are not only adversely affecting the competitiveness of India's services industry engaged in the US market, but also creating uncertainties for Indian service suppliers," the statement said.
According to India, the American visa fee hikes also run counter to the basic principles of a transparent and predictable trading environment that lies at the heart of the WTO agreements.
"India is hopeful that deliberations during the WTO consultations shall be constructive and would result in removal of these trade restrictive measures," it said.