New Delhi– The top 50 defaulters of public sector banks (PSBs) had exposure in excess of Rs 1.21 lakh crore as on December 2015, parliament was told on Tuesday.
"The total exposure of top 50 defaulters of PSBs as on December 2015 was Rs.1,21,832 crore," Minister of State for Finance Jayant Sinha said in a written reply to the Rajya Sabha.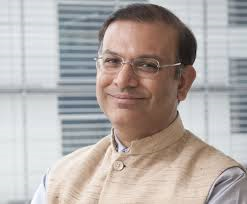 He said the number of wilful defaulters of PSBs rose in three years from 5,554 to 7,686 by December 2015, while the amount involved more than doubled to Rs.66,190 crore, from Rs.27,749 crore.
In another reply, Sinha said there were 1,365 borrower accounts having outstanding loans of Rs.500 crore and above at the end of December 2015.
Last week, parliament's consultative committee attached to the finance ministry suggested that a list of all defaulters, whose loans have been written off, be made public, and asked for exemplary action against wilful defaulters.
These were among the suggestions made at a meeting of the parliamentary committee here with Finance Minister Arun Jaitley and senior officials of the ministry to discuss the non-performing assets, or bad loans, of public sector banks, a finance ministry statement said.
Meanwhile, a consortium of 13 banks led by the State Bank of India told the Supreme Court last week that from the non-disclosure of assets by beleaguered liquor baron Vijay Mallya, it was not possible to assess his capacity to pay their outstanding dues to the tune of more than Rs.9,000 crore advanced to his now-grounded Kingfisher Airlines.