New Delhi– Indian industry body Assocham on Monday opened an office in Madrid to deepen trade and investment relationship between India and Spain.
The Associated Chambers of Commerce and Industry of India's Madrid office was opened jointly by Assocham president Sunil Kanoria and Indian ambassador to Spain Vikram Misri.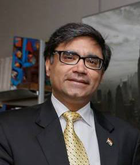 "This is the first and only permanent representation office of an apex Indian trade and industry body in Spain and promises to be an excellent information, support and facilitation platform for Spanish and Indian companies and institutions alike," Kanoria said at the launch, according to an Assocham statement.
This will be the Indian chamber's fifth office in Europe after those in Germany, France, The Netherlands and England. The Madrid office is the 25th international office of the chamber.
"The Assocham India-Spain Business Promotion Council will be headed by Sudipto Dasgupta, an ex-banker and current partner of Strategic Karma in Spain," Assocham said.
The India-Spain bilateral trade has hovered at a modest level of around $4.5 billion annually. According to the Indian External Affairs Ministry, Spain is India's seventh largest trading partner in the EU.
Spain is the 12th largest investor in India with $1.8 billion in FDI, mostly in infrastructure, renewable energy, auto components, water desalination and single-brand retail.
A total of around 200 Spanish companies have subsidiaries, joint ventures, projects or liaison or purchase offices in India.
Indian investment in Spain currently stands at around $1 billion. Around 40 Indian companies have an investment presence in Spain, through 100 subsidiaries including Telco, TCS, Ranbaxy and Infosys.