New Delhi–The maximum, all-inclusive air fare of Rs 2,500 proposed in the new aviation policy for travel up to one hour or around 600 km is welcome for promoting regional connectivity. But it isn't really low, going by existing tariff of carriers, analysts feel.
For a person who intends to travel, for example, on July 15 from New Delhi to Lucknow — which is around 550 km away and appears within the coverage — the cheapest all-inclusive fare that shows up is Rs 1,653. And this, not for a budget carrier, but for a full-service one like Air India.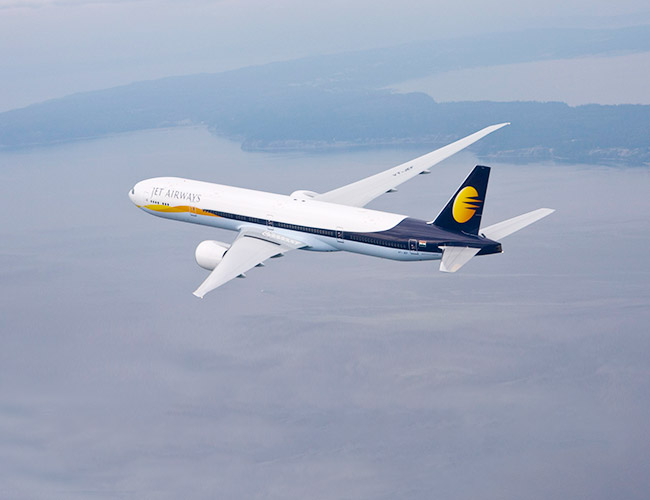 And how does this add up? A base fare of Rs 1,150, a passenger service fee of Rs 150, service tax of Rs 65, airline fuel surcharge of Rs 6 and a user development fee of Rs 282. That is, a total levy and surcharge of Rs 503.
In comparison, an all-inclusive executive class fare in Lucknow Swarna Shatabdi Express train is Rs 1,850, while an air conditioned II-Class fare on New Delhi-Lucknow Airconditioned Superfast Express is Rs 1,140.
If the civil aviation policy calls for the bulk of the levies and surcharges to be waived — not to talk of other promotional concessions proposed — the Rs 2,500 cap does not really appear to be on the lower side.
"By subsidising the shorter domestic routes for the airlines, the government has given a strong push to regional connectivity by capping fares and thereby expanding the market," said Sharat Dhall, President, Yatra.com, pleased that it will also bost tourism.
"But a cap of Rs 1,200 for 30-minute flights and Rs 2,500 for an one-hour flights should really drive growth in a hugely under-penetrated domestic air market and catalyse economic growth in Tier II and Tier II markets," he said.
But what experts said should be welcome is that even the peak fare can't exceed Rs 2,500.
Using the same New Delhi-Lucknow route on the same travel date of July 15, one also sees that the fare of Jet Airways, with one stop is as high as Rs 9,832 — even though it also has a lower, all-inclusive fare of Rs 2,070.
A look at fares for similar distances throws up some interesting results, especially when there is a monopoly.
For New Delhi to Kullu on the same date, where Air India is the sole operator, the all-inclusive fare is Rs 10,027. Then for New Delhi to Amritsar, where there are several carriers, the lowest is of SpiceJet at Rs 2,243.
And for New Delhi to Udaipur, among multiple operators, Jet Airways is cheapest at Rs 2,241.
What more will the airline gain? The regional connectivity scheme will only apply in states that levy a maximum of one percent value added tax on aviation fuel at such airports for a period of 10 years. Aviation fuel now accounts for around 40 percent of an airline's operational cost.
A cut in value added tax to one percent — from a range of 4 percent and 29 per cent that states currently charge — will have a major impact on airlines' bottomline and provide additional cushion to keep the fares low.
The central excise duty is also proposed at a lower rate of two percent, against 14 percent now.
This apart, there will be no airport charges, parking and landing charges will be waived, service tax on tickets will be levied only on 10 percent of the taxable value for one year, and airlines can manage ground-handling on their own.
Ratings agency Crisil, a part of the Standard and Poor's Group, felt the cap will prove to be a negative factor for airline companies given the government intervention that will follow and the price control.
The agency, however, said further clarity was awaited in terms of whether a fare of Rs 2,500 per hour will be capped even for last-minute bookings under regional service scheme, as regarding the identification of specific routes and associated regional impact.
"The levy proposed to be charged for air tickets in the regional service scheme would marginally increase ticket cost. However, we expect air fares to marginally decline year-on-year in 2016-17 owing to an expected reduction in fuel prices." (IANS)