Hyderabad– Tata companies and Uber Technologies Inc on Thursday announced a partnership to offer driver partners on the Uber platform a comprehensive vehicle purchase and ownership solution.
Under this partnership, the two companies plan to enable 20,000 drivers across the country start their own businesses on the Uber platform over the next one year.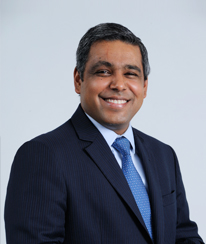 Owners and drivers on the Uber platform will be able to buy cars like Indica and Indigo from Tata Motors, gain access to financing solutions from Tata Capital Financial Services and Tata Motors Finance and get insurance from Tata AIG.
Tata Business Support Services will also provide operational support for drivers wanting to use the new vehicle solutions programme.
The partnership was rolled out in Hyderabad with Madhu Kannan, group head for business development and public affairs, Tata Sons and Eric Alexander, head of business, Uber Asia, making the announcement at a news conference.
The announcement comes in the wake of the Tata Opportunity Fund's investment in Uber last year.
Kannan said the partnership would bring into formal workforce individual entrepreneurs who otherwise would not have access to formal finance or ability to purchase vehicle.
"Drivers on Uber platform will receive Discounts, specialized financing scheme, end-to-end insurance on Tata cars apart from getting operations support," he said.
Eric said partnering locally with a company like Tata help Uber develop entrepreneurship in India.
He said the programme would be one-stop shop for driver partners to get finance and have access to insurance and vehicle maintenance services.
"This will bring drivers quickly on our platform. It will enable micro entrepreneurial eco system that allows these drivers to get started and have flexible working style and works," he added.
Telangana IT Secretary Jayesh Ranjan said the state government will be keen to partner Uber for training and providing employment opportunities to the rural youth. (IANS)