New Delhi– Domestic air passenger traffic rose 20.81 per cent in June to 79.75 lakh from 66.01 lakh registered during the corresponding month of last year, official data showed on Tuesday.
During May, the air passenger traffic had surged by 21.63 per cent to 86.69 lakh.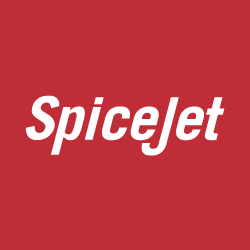 The data furnished by the Ministry of Civil Aviation showed that passenger traffic during the January-June period grew by 22.52 per cent.
"Passengers carried by domestic airlines during January-June 2016 were 475.79 lakhs as against 388.33 lakhs during the corresponding period of previous year thereby registering a growth of 22.52 per cent," the ministry's passenger traffic analysis said.
The data showed that low-cost carrier (LCC) SpiceJet had the highest passenger load factor (PLF) during the month under review at 93.5 per cent.
The LCC was followed by budget passenger carriers — GoAir (88.6) and IndiGo (87.2).
Further, the data on the on-time performance showed Vistara led the industry with 86.5 per cent punctuality rate at four major airports of Bengaluru, Delhi, Hyderabad and Mumbai.
It was followed by IndiGo (83.3), Jet Airways and JetLite (81.1), SpiceJet (80.7), and Air India's domestic operations (73.8) being on schedule.
Meanwhile, Trujet had the highest number of cancellations at 21.73 per cent followed by Air Pegasus (19.33), AirAsia India (10), Air Costa (3.06) and Air India (1.08).
"The overall cancellation rate of scheduled domestic airlines for the month of June 2016 has been 0.96 per cent," the aviation regulator said.
According to the data, a total of 788 passenger related complaints had been received last month.
Budget passenger carrier IndiGo achieved the highest market share in the month under review at 37.9 per cent followed by Jet Airways (16.3), Air India (15.5), SpiceJet (12.7), GoAir (8.3) and JetLite (2.8).
Vistara reported a market share of 2.8 per cent, followed by AirAsia India (2.2), Air Costa (0.8), Trujet (0.4) and Air Pegasus (0.3).