Imphal— Railways Minister Suresh Prabhu on Saturday laid the foundation stone of the Imphal railway station at Yurembam in Manipur, a Rs 90 crore project that is scheduled to be completed next year.
There can be meaningful development only when there is physical communication as well as a meeting of minds, Prabhu said on the occasion in the presence of Manipur Chief Minister Okram Ibobi Singh.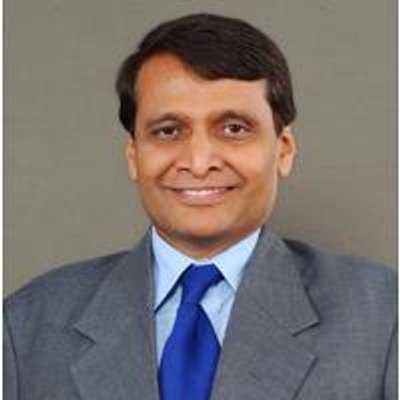 There is going to be more development of the North Eastern region enabled by more funds, Prabhu said.
The construction of the railway line reaching up to Imphal from Tupul in Tamenglong district is scheduled to be completed in 2020, he said.
Prabhu also inaugurated the boring works of the Tunnel No. 2/12.
Ibobi Singh urged the central government to extend the railway line from Imphal to Moreh, a distance of 110 km.
He said unless the railway line is extended the dream of Prime Minister Narendra Modi to develop the North Eastern region will not be realised. The chief minister hoped the railway line work from Tupul to Imphal will be completed on schedule.
Ibobi Singh said the state government would provide all help to the agencies engaged in these public works, including maintenance of law and order.
Prabhu said since the railway project is for the development of the region and benefit of the people, party politics should not come in the way.
Manipur is a Congress-ruled state. (IANS)