BOSTON– The Forum on Health Care Innovation, a collaboration between Harvard Business School (HBS) and Harvard Medical School (HMS), announced the four finalists in its Health Acceleration Challenge, which focuses on taking compelling, already-implemented health care solutions and helping them to grow and increase their impact through powerful networking and funding opportunities.
One of the finalists is Carrum Health, which is founded by Sachin Jain. Carrum Health directly connects self-insured employers to top-quality regional healthcare providers through the industry's first comprehensive bundled payment solution. Jain founded Carrum Health in San Francisco in 2013. Prior to that, he served as a management consultant Booz & Company.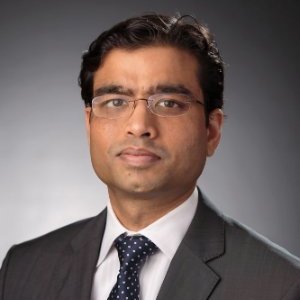 Addicaid, Carrum Health, Ochsner Health System, and Radial Analytics emerged as the 2016 finalists in the challenge. The finalists will share $150,000 in prize money now, with an additional $50,000 going to the eventual winner, who will be named a year from now, after the four finalists have pursued their dissemination plans. All of them will become the subject of an HBS case study.
Since its launch in 2014, the Health Acceleration Challenge has received over 600 applications and attracted more than 25,000 online visitors from 29 countries.
The 2016 Health Acceleration Challenge finalists are:
Addicaid: An addiction wellness platform for patients, payers, and providers.
Carrum Health: Rationalizing cost and quality in healthcare…bundle by bundle.
Ochsner Health System: A technology-enabled and precision-based model of care to conveniently and proactively manage the nation's most prevalent chronic condition.
Radial Analytics: An evidence-driven decision support platform to help hospitals reduce post-acute costs for shared-risk patients while improving outcomes.
A team of 24 judges–a mix of clinicians, health care professionals, and academics–specializing in health care and innovation, reviewed the applications. Applications were rated based on the three Challenge criteria of impact, evidence, and dissemination, and given an overall score to create a short list of 21 innovations. These 21 innovations went through additional rounds of judging to identify 7 'shortlisted' candidates and, ultimately, 4 strong finalists.
The funding for the Health Acceleration Challenge was provided by a generous gift from Howard E. Cox, Jr. (MBA 1969), a former general partner and now advisory partner in one of the country's first and most successful venture capital firms, Greylock Partners, and a member of both the HBS Healthcare Initiative Advisory Board and the HMS Board of Fellows. During his long and distinguished career, Cox has been involved in the funding and development of many successful healthcare ventures.
"Health care delivery often suffers from extreme fragmentation and localization. This Challenge is a step in trying to change that," said Cara Sterling, Director of the HBS Health Care Initiative. "It's exciting to see innovations dealing with all different parts of the health care value chain. These ideas, and many others we received, have the potential to make a great impact on the U.S. health care system if scaled up in a dramatic way."
The HBS-HMS Forum on Health Care Innovation is led by a steering committee composed of Sterling as well as MBA Class of 1961 Professor of Management Practice Richard G. Hamermesh and Albert J. Weatherhead III Professor of Business Administration Robert S. Huckman, all from Harvard Business School, and from Harvard Medical School, Dr. Barbara J. McNeil, Ridley Watts Professor and founding head of the Department of Health Care Policy, and Joseph P. Newhouse, John D. MacArthur Professor of Health Policy and Management.