By Mohammed Shafeeq

Hyderabad–Pharma exports in the first quarter of fiscal 2016-17 have come down by 4-5 percent, causing concern among Pharmaceutical Export Promotion Council of India (Pharmexcil) and ministry of commerce and industry, which have convened two meetings this month with top exporters.
"In the first three months the growth has not been on expected lines and the ministry is disturbed," Pharmexcil Director General A P. V. Appaji told IANS.
The council, which works under the ministry, has called one meeting in Hyderabad on Wednesday and another in Mumbai later this month to look into issues faced by the exporters. The joint secretary in the ministry will interact with CEOs of pharma industries to know what is going wrong and to discuss how to address the problems.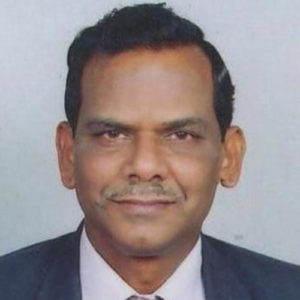 Appaji believes many factors led to the drop in exports, including foreign currency shortages in countries like Venezuela, Nigeria and Angola.
Another factor which hit the exports is the delay in renewal of written confirmations from the Indian regulator required to export APIs (Active Pharmaceutical Ingredients) to thee European market. The European regulator made the written confirmation for all APIs compulsory in 2013-14. As the three-year period has come to an end, they are due for renewal.
"We have gone to DCGI and requested that they speed up and complete inspections and issue renewals at the earliest. If system is not geared up to requirements such type of issues will come," said Appaji.
During 2015-16, the Indian pharma industry achieved about 10 percent growth in exports with the value touching $17 billion.
While the current financial year has similar target, Appaji feels all will depends on global market and in particular, the US market. "Every now and then warning letters and import alerts happeningA but at the same time we are noticing approvals by USFDA to Indian companies for generic drugs are also increasing," he said.
He, however, pointed out that highest number of letters were received by US companies and not Indian companies. "This is a system and it has to be taken in a proper way and Indian industry is very much in a position to accept it in best possible way to improve and to meet the requirements."
"Our meeting with USFDA and others show just by issuing these (letters) they don't have any doubt on capabilities of Indian industry," he said.
Fifty percent or more of India's pharma exports are going to highly regulated markets. "When you look into DMFs (Drug Master Files), ANDAs approved by USFDA, we are almost second after US. Out of top 20 generic global players, six to seven are Indian. Five to six global players also have presence in India, using the country as a hub. "We are trying to improve our position particularly with relation to Japan which is second or third largest pharma market for us."
While Appaji is confident of Indian industry further strengthening its position globally without compromising quality and affordability, he also referred to the challenges. "Bangladesh entered the US market with the export of its product. Likewise in South Africa, Turkey the industry is growing. Our threat from China is fast growing not only in APIs but it is entering into generics. That is why it is very big challenge you have to be on your toes and government has to be extremely careful," he said.
He believes API is a big challenge not just for India as the whole world is dependent on China, which is a dominant player in bulk drugs.
"India has a threat because we are also a big formulator. Our international presence will be questioned if we don't have raw materials which are required."
Realising this challenge, the government is coming out with policy of forming clusters with common infrastructure and enabling environment to lower the cost of production.
"We have to build huge capacities like them. China got this from PSUs. When PSUs were not working, they transferred it to the private sector. Such a free environment and beautiful understanding. In our democratic system it won't happen and it is a tough job," he said but hastened to add that despite this the government is trying its best.
"Only the day when these clusters are formed, when at reduced cost of production facilities are provided we can definitely strengthen ourselves in APIs till that time threat continues."
He said the discussions indicate government proposed to set up three clusters initially. The government is assuring a special fund to create infrastructure. (IANS)