United Bank gets new chief
Kolkata–Pawan Kumar Bajaj has taken over as Managing Director and Chief Executive Officer of the state-run United Bank of India, the bank said in a release on Wednesday.
Bajaj who has three decade of experience in the industry, took charge on Tuesday.
Prior to his new appointment, Bajaj was the Executive Director of Indian Overseas Bank.
Microsoft names Rajamani as India Research Lab MD
Bengaluru– Microsoft on Thursday announced the appointment of Sriram Rajamani as the new Managing Director of its India Research Lab, effective from August 1.
Rajamani will spearhead Microsoft India's continued focus on world-class research, innovation and collaboration with the scientific community, the company said in a statement.
"I look forward to leading and expanding Microsoft's commitment to world-class research and innovation in India and deepening our partnerships with our academic partners," Rajamani said.
He replaces Chandu Thekkath, who previously worked as Managing Director of the lab for two years.
"Rajamani is a renowned computer scientist with a proven research and managerial track record spanning the last 17 years in Microsoft's research organisation," added Jeannette Wing, Corporate Vice President, Microsoft Research Labs.
A distinguished researcher, Rajamani has expertise in programming language design, security and privacy, cloud security and probabilistic programming.
Prior to joining the India lab, he headed the software productivity tools group within Microsoft's Redmond research lab.
Wholistic Health Alliance gets three advisors on board
BOSTON–The Wholistic Health Alliance, a Boston-based non-profit organization that brings traditional and complementary healthcare workers together to create healthier communities, has brought two advisors on board: Puran Dang, Sushil Bhatia and Poonam Ahluwalia, according to Pratibha Shah, an Ayurvedic expert in the New England area and the founder of the organization.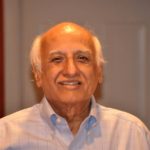 Dang is an entrepreneur who founded his Career Advisory and Technology/Software Consulting Services Company in 1979: Minuteman Group LLC in Lexington, MA, and has helped hundreds of immigrants and professionals in planning their careers and advance in life.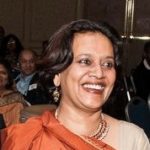 Ahluwalia is a social entrepreneur and the founder and director of Boston-based Youth Entrepreneurship and Sustainability (YES). Bhatia is an award winning entrepreneur, innovator, educator, author and founder of Laughing Clubs.
WHA also celebrated its first anniversary recently.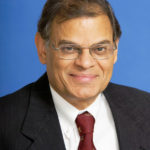 "We are very pleased to announce the first Anniversary of the Wholistic Health Alliance (WHA)!! Within a year of incorporation, WHA has made great strides in providing a strong platform which brings together, supports and nurtures holistic practitioners while highlighting them to the community," said WHA founder Shah.