ARVADA, Colo.–Prescient, an integrated design, engineering, manufacturing and installation solution for the construction industry, announced it will establish a second manufacturing facility in Alamance County, North Carolina.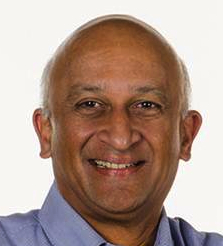 "Developers, architects, engineers and general contractors in the multi-unit housing industry are seeing the benefits of our platform, and this facility will allow us to efficiently service our customers up and down the I-95 corridor from Maine to Miami by being closer to their markets," said Satyen Patel, chairman and CEO of Prescient. "The demand for our system across the Mid-Atlantic, the South and South Eastern U.S. continues to grow, and we are looking forward to a long and productive partnership with the state of North Carolina."
Prescient will bring design, manufacturing and other business operations to the North Carolina Commerce Park, a 1,200-acre business property developed collaboratively by Alamance County with the towns of Graham and Mebane. The company plans to employ designers, architects, project managers, installers and other positions in North Carolina.
"Once again, an innovative manufacturing leader has chosen North Carolina to take advantage of our outstanding business climate," said North Carolina Governor Pat McCrory. "I love companies that build things and look forward to the valuable contribution Prescient will make to our state's economy and business community."