Washington–US Secretary of Commerce Penny Pritzker is slated to visit New Delhi to attend the second US-India Strategic and Commercial Dialogue and the US-India CEO Forum scheduled to be held from August 29 to 31.
According to an official statement, Secretary Pritzker will co-chair the Strategic and Commercial Dialogue with US Secretary of State John Kerry, Indian External Affairs Minister Sushma Swaraj, and Minister of Commerce and Industry Nirmala Sitharaman.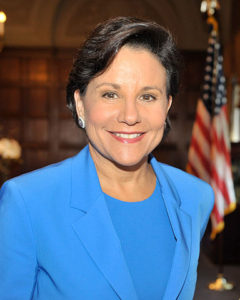 In January 2015, US President Barack Obama and Indian Prime Minister Narendra Modi elevated the existing US-India Strategic Dialogue to the Strategic and Commercial Dialogue to reflect the growing significance of the US-India economic relationship, the statement said.
This is the first time the Strategic and Commercial Dialogue will be held in India.
Secretary Pritzker will also co-chair the second US-India CEO Forum alongside Jeff Zients, the Director of the National Economic Council and Assistant to the President for Economic Policy.
The forum will bring together CEOs and government representatives from both countries to discuss opportunities for increasing bilateral trade and investment, the statement added.
During this event, the CEOs will communicate their joint recommendations to the US and Indian governments.
While in New Delhi, Secretary Pritzker will also meet with Indian entrepreneurs and participate in an event celebrating US-India cooperation on travel and tourism.
In June 2016, Obama and Modi announced that the US and India would be Travel and Tourism Partner Countries in 2017.