By Sidhartha Dutta

New Delhi– Even as Prime Minister Narendra Modi is promoting 'Make in India' and actively seeking foreign investments, Yoga guru Baba Ramdev is openly attacking multinationals, calling their products "dangerous" in a concerted ad campaign.
MNCs are terming the campaign a marketing gimmick, but they can't entirely ignore it either, as Ramdev's consumer products empire is rapidly growing and challenging their bottomlines.
At stake is a piece of the $40 billion processed food industry, growing annually at 11 percent per year. Stakeholders hope the government will eventually crack down on the "misleading" advertisements of the Baba Ramdev-led Patanjali, whose top brass is considered close to the powers that be.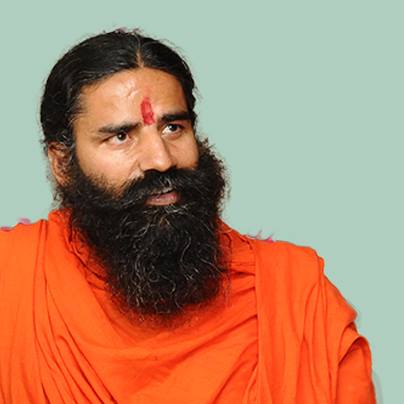 "We live in a democratic nation, where the consumer is king. The consumers decide what is good and what is bad for them," said Sagar Kurade, President, All India Food Processors' Association (AIFPA), reacting to the advertisements.
"This country has a policy in place where any multinational company is free to invest in the food processing sector and any domestic company is free to grow, considering the rules and regulations associated with the sector are adhered to," Kurade told IANS.
In a promotional by Patanjali on 104.0 Fever FM, Baba Ramdev is himself leading the charge.
"Hair oils have cancer-causing mineral oils, biscuits and noodles have refined flour, drinks have cold drink (aerated drinks) and liquor, food items are adulterated, cosmetics have chemicals. These products, and foreign companies, are dangerous for us and our country," he says.
"Since they take the country's wealth outside and don't do any charity work here, the alternative is Patanjali's pure and home-produced campaign, the main aim of which is charity and patriotism. Adopt Patanjali and give economic freedom to our country."
Such an advertising campaign comes close on the heels of India relaxing its foreign equity norms to allow 100 per cent investment in trading of food products that's manufactured or produced in India, including sales through e-commerce, to cut wastage, check price rise and help farmers.
"In a vibrant economy — whether a domestic company is trying to become a multinational or a multinational is trying to capture domestic market — they are free to compete against each other," Kurade said.
"Baba Ramdev is now a business professional like any other company. He's promoting his brands. If the outlook was that only Indian products will be sold, then there are a number of Indian companies — Dabur and Emami are Indian companies," added Amit Dhanuka, CEO of Kejriwal Bee Care India.
"This is just a marketing gimmick and nothing else," added Dhanuka, a past President of AIFPA.
"There has already been a complaint against him (Baba Ramdev) the way he has been advertising and it is just a matter of time before the government will become harsh on him. This is something which is momentary and with time people will understand and all the image he has built will wane."
Patanjali spokesperson S.K. Tijarawala defended the campaign. "Modi is the head of the government and free to keep the government's view. I don't think there's any bar on trading and dealing with Indians," he said, alluding that allowing foreign equity does not bar the domestic industry.
Both Kurade and Dhanuka, as also other stakeholders IANS spoke to — most of whom requested anonymity — felt that a large market like India cannot be dented by a single company, more so as it is dominated by small-scale units and the unorganised sector.
"The fact of the matter is that almost 75 per cent of the food processing industry is small- and medium-sized enterprises-sector driven. Big companies are primarily competing for 25 per cent of the market share," said Kurade.
But the market for big players is also not small either. Patanjali, whose turnover was not officially known being a private, unlisted enterprise, recently said its income during 2015-16 was Rs 5,000 crore, with a target of Rs 10,000 crore this year.
In contrast, the operating income for the Indian arm of Nestle — that has a presence in this country for over 100 years — was a little over Rs 80,000 crore last calendar year, while for Britannia, which was set up around 125 years ago, it was around 8,500 crore in 2015-16.
Dhanuka also made a technical point on the Food Safety Standards Authority of India (FSSAI).
"He (Baba Ramdev) is showing his products are approved by FSSAI. The fact is it doesn't approve a product. It is a regulatory body. It comes out with different standards. As an Indian company, it (Patanjali) should follow them. Every company follows those regulations, not just Patanjali."
Without going into the specifics of any issue, Patanjali's Tijarawala said there was a need for an institution that trades in home-grown products and uses the profits for the development of the country.
"They (foreign companies) are taking the profits with them and that is of no use for India. Our country will strengthen only when we promote trade in the country by promoting and manufacturing of swadeshi (home-grown) goods. This will also generate employment," he said.
Asked if this did not go against the government's policies, Tijarawala said: "We don't have any differences with the government. Let them bring FDI. Let them push 'Make in India'. That's their job. Our job is to strengthen our people by providing opportunities. Where is the controversy?"