Mumbai– The Indian Railways is preparing to wrap up the proposal for creating a $5 billion Railway of India Development Fund to finance various rail-infra projects in the country, Railway Minister Suresh Prabhu announced here on Saturday.
The RIDF, to be supported by the World Bank, will have 20 percent funding from the Finance Ministry and the rest will come from pension and sovereign funds.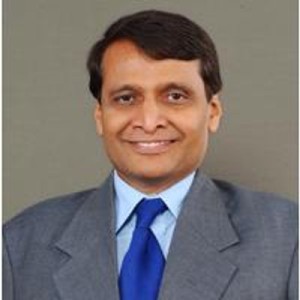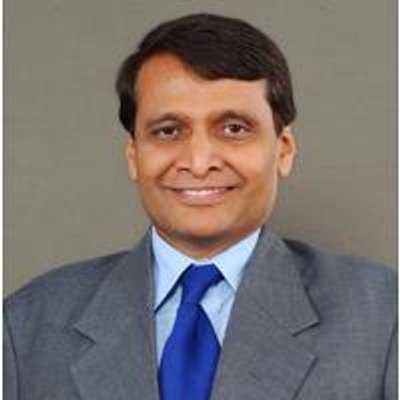 "The World Bank has agreed to anchor RIDF with a corpus of $5 billion over seven years. The Indian Railways will be the best destination for pension funds and sovereign funds. They are quite keen as there is permanent revenue.
"There were some hurdles needed to be cleared for the RIDF before it is sent for cabinet clearance. We are almost through with the structuring of the fund and hope to take to the cabinet soon," Prabhu said in his address at an international conference on "Indian Railways – A Trillion Dollar Opportunity" at the Indian Merchants Chamber here.
Discussing some key projects, the minister said that nearly Rs 8.56 trillion would be spent on creating infrastructure through various funding sources.
"Projects capable of repaying debts will be financed on the PPP model. The Japan International Coperation Agency (JICA) will provide a loan at 0.1 percent for 50 years and 15 years moratorium for the Rs 100,000 crore Mumbai-Ahmedabad Bullet Train, to be implemented between 2017-2023," he said.
He said that due to lack of sufficient capital, the government couldn't take up expansion of infrastructure and augment capacity for a long time, but now various initiatives are being taken to raise funds through core revenue streams and non-fare incomes.
For instance, insurance major LIC last year agreed to invest Rs 1.5 trillion in various commercially viable projects for which it has already pumped in Rs 10,000 crore so far, he said.
Prabhu reiterated that Prime Minister Narendra Modi's priority was to transform the railways, which was one of the most important infrastructure entities of the country.
There are joint ventures with various state governments to explore new, commercially viable projects, developing stations and its infrastructure on commercial basis with transparency, safety and human resource functionalities, he added.
Others who spoke included Executive Director, Railway Board Namita Mehrotra, NITI Ayog Member Bibek Debroy and HDFC Ltd Chairman Deepak Parekh.