Mumbai– The CBI on Tuesday arrested Financial Technologies of India Ltd (FTIL) founder-owner Jignesh Shah and carried out raids at nine locations including his offices and home, an official said here.
Apart from Shah's residential and office premises, the Central Bureaue of Investigation (CBI) carried out searches at the premises of FTIL, MCX Stock Exchange, MCX-SX, former SEBI AGM Muralidhar Rao, DGM Rajesh Dangeti, AGM Vishakha More and exicutive director J.N. Gupta in connection with the case.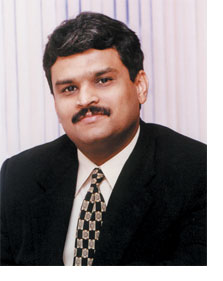 The agency had already filed a First Information Report (FIR) in the case under sections of criminal conspiracy and cheating of Indian Penal Code and under the provisions of Prevention of Corruption Act for alleged abuse of official position.
The action is part of an ongoing investigation. The Central Bureau of Investigation (CBI) said it has recovered incriminating documents pertaining to shares transfer by private companies, FDRs, and purchase of assets which are being scrutinized.
In March 2014, CBI had filed a preliminary report against Shah, former Securities and Exchange Board of India Chairman C.B. Bhave, and ex-member K. M. Abraham and others pertaining to alleged irregularities in granting sanction to the MCX Stock Exchange by SEBI in 2008 to conduct trade in currency derivatives and renewing its licence in 2009-2010.
It was alleged that the company had "dishonestly entered into a buyback arrangement with some financial institutions in violation of the Securities Contract Regulation Act, 1956" and other laws and deliberately suppressed this material fact while applying for extension of its recognition.
The SEBI has allegedly rejected its request for trading in other segments in 2010, but renewed the registration even though it did not comply with SEBI-MMIPS Regulations.
The MCX-SX was founded by FTIL and its commodity exchange arm, the MCX and launched full-fledged stock exchange operations in 2013 after a long battle with the SEBI.
The CBI action on Tuesday comes barely two months after the Economic Offences Wing of Mumbai Police had attached FTIL's assets worth over Rs 7,000 crore on July 24 in a case of money-laundering filed by the Enforcement Directorate. (IANS)