By Mohit Dubey

Lucknow– Baba Ramdev's Patanjali Ayurveda Limited (PAL) is all set to launch an ambitious Rs 2,000-plus crore ($300 million) project in Uttar Pradesh.
Officials say the proposal has found "favourable response" from the SP government and has, in fact, received the nod of Chief Minister Akhilesh Yadav. It will now be taken to the state cabinet next week for approval.
Chief Secretary Deepak Singhal told IANS that the venture was first of its kind aiming at integrating farmers to the markets and the wider world. "Chief Minister Akhilesh Yadav has been telling us to ensure that all developmental projects and investments have something substantial to offer and the Patanjali project is one such," he added.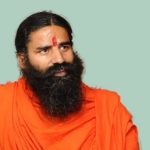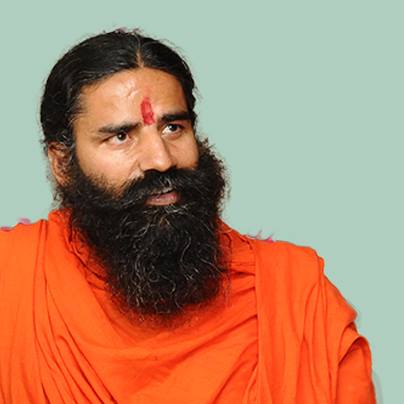 Sources said two stretches of land, totalling 400 acres, have been identified in sectors 22E and 24A of Greater Noida on the Yamuna Expressway for setting up of a Super Mega Food and Herbal Park, and at the villages of Safa and Moza in Jhansi.
An official said the group's proposal came just a fortnight back but was "attended to at a lightening speed", and the Steering Committee of officials headed by Singhal — which takes a call on proposals above Rs 200 crore — stamped its approval on the project, after which the matter was taken to the Chief Minister for his consent.
The high point of the project is that for the first time something so big is being linked to the impoverished Bundelkhand which will see a chunk of Rs 500 crore going to it. All major purchases would be done from Bundelkhand.
A senior official of the Rs. 5,000 crore PAL group told IANS that they were "pleasantly surprised at the alacrity at which the project was considered" and taken ahead which would take the state government to another level.
Officials said that in line with existing state policies aimed at attracting investments, the project would receive sops like 150 per cent VAT concession, 50 per cent EPF contribution for three years (after three years of operation), five per cent infrastructure interest subsidy and five per cent capital investment subsidy.
"The state government has also committed 100 per cent electricity duty exemption and 24×7 power supply to the units. Other than this, the existing 25 per cent rebate on land rates and a 100 per cent stamp duty waiver are also likely to be given to the Patanjali Group. The Mandi (wholesale market) fees have also been exempted for five years on purchase of raw material," an official told IANS.
Patanjali officials said the integrated unit would take two years to complete and will help build capacity for the growing demand for its agro, agriculture, food, herbal, cattle feed and dairy products. The company says it will double its turnover to Rs 10,000 crore this fiscal (till March 31, 2017).
Sources also said that the Chief Minister had given a carte blanche to his team of officials to speed up the process of getting companies to invest in the state.
"Right from the start the Chief Minister has made his intentions clear on investment and infrastructure improvement," an official said, adding that "though, initially, industry showed reluctance largely due to its experience with the previous government, they are now literally queuing up to invest in the state".
Officials said the state had received investments of Rs 5,200 crore in the last one month.
With the state going to polls early 2017, such developments, political observers say, may well bring in goodwill and possibly votes for the Akhilesh Yadav government, which is seeking a return to power. (IANS)