By Anuj Sharma

Palo Alto, Calif.–Rapid urbanisation, changing demographics, hyper globalisation and accelerated innovation will shape the future of technology in the next 30 years for countries like India and HP is ready to address these with its advanced research centre HP Labs, a tops executive has said.
Celebrating the 50th anniversary of HP Labs here on Tuesday, the printer and laptop major said the research centre was dedicated to develop technology to improve the lives of people globally.
"This is a company on the move and while we are on the move, we have a simple vision to make life better for everyone, everywhere," Dion Weisler, President and Chief Executing Officer, HP, told select mediapersons here.
The vision of blended reality drives the research at HP Labs.
"Blended reality fuses digital and physical worlds to create new and improved experiences for people at home, at work and on the go," added Shane Wall, Chief Technology Officer, HP and and global head of HP Labs.
In 1991, there were 10 mega cities (defined as having more than 10 million people).
By 2030, there will be over 40 mega cities and by the end of 30 year time frame, there will be over 50 mega cities.
"Those mega cities will be largely located outside of the mature markets. In fact, most of them are going to be in India, China and Africa," Wall noted.
On the changing demographics trend, Wall said that 97 per cent of the world's growth will be in emerging markets like India and China and only three per cent will occur in the US and Western Europe.
"By 2025, over half of Fortune 500 companies will be outside the US," Wall noted.
Accelerated innovation in the form of tablets, phablets and PCs that surround us are going to be billion times more powerful 10 years down the line than today.
"HP's vision of blended reality highlights four emerging technologies –3D transformation, Internet of All Things, hyper mobility and microfluidics," the chief technology officer added.
According to Wall, 3D transformation in the form of 3D printing will serve as the next industrial revolution that will transform and disrupt manufacturing, supply chains and the way we live.
It also includes designing in digital way and Wall believes that industry will move to digital manufacturing.
Internet of All Things includes tables, chairs and everything that moves and can be tracked through a supply chain.
"The vision we are driving to is the Internet of All Things," Wall said.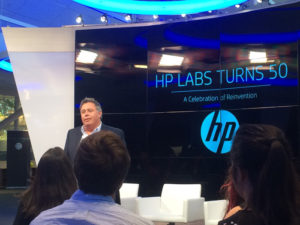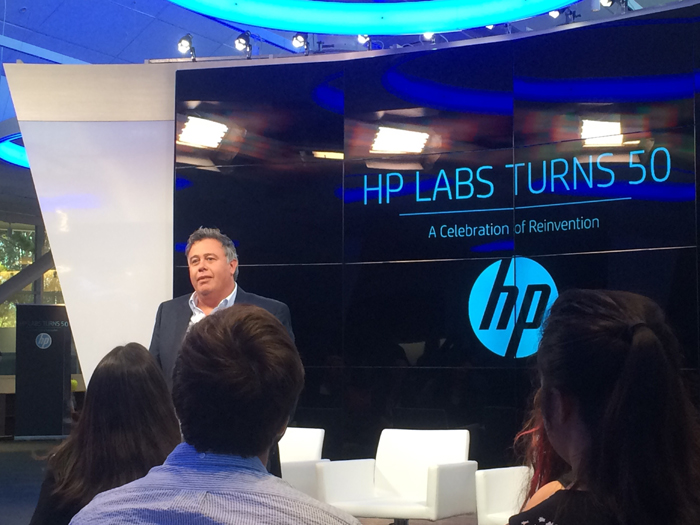 Microfluidics, or labs-on-a-chip is also the next big thing and the last research effort will focus on hypermobility.
"We stare at our phones 137 times a day. In the future, the 'phone' will be on us, either as a wearable or 'on your body, attached to your body, a part of your body,' Wall pointed out.
"The entire way we manufacture will moved to digital manufacturing: How do we take the technologies we have and apply them in areas of health care and life sciences to have a profound effect on life?" the HP Labs global head told the media.