Mumbai–Even after the government denied there were any plans to devalue the Indian rupee to shore-up exports, the currency on Thursday fell to its lowest level in the last two weeks at 67.02.
The denial came after a business news channel's report claimed that the Commerce Ministry planned to propose a round of rupee devaluation to shore-up dwindling exports.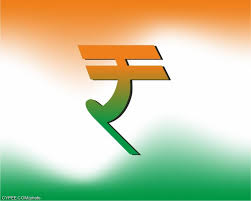 The news report on the proposed devaluation dragged the Indian rupee to 67.07 against a US dollar on Thursday morning, after the currency made some substantial gains and touched an intra-day high of 66.82.
"Dollar/Rupee made a sharp U-turn mid-day as rumours of 'policy driven' devaluation made rounds in media outlets," Anindya Banerjee, Associate Vice President for Currency Derivatives with Kotak Securities, told IANS.
Other currency market observers pointed out that soon after the rupee's plunge, the country's central bank intervened. This resulted in rupee paring its early losses.
However, the currency remained volatile and ended the day's trade on a weak note. The rupee depreciated by 12 paise to 67.02 against a US dollar from its previous close of 66.90 to a greenback.
"Rupee closed weaker as strong US dollar overseas and talk of Reserve Bank of India's (RBI) intervention in local markets kept rupee under pressure," Banerjee said.
On Wednesday, the rupee had strengthened by two paise to 66.90 against a US dollar from its previous close of 66.92 to a greenback on Monday.
Commerce Minister Sitharaman said that she did not make any comment on devaluation of the Indian rupee.
"I had no conversation on devaluation of any currency with any news correspondent," Commerce and Industry Minister Sitharaman said in a tweet.
"Any quotes/mentions referring to me on this topic baseless."
On its part, Finance Ministry said that the value of rupee is determined by the market forces and that there were no plan to change this policy.
"Reports that the government wants to devalue the rupee are false," Economic Affairs Secretary Shaktikanta Das told reporters.
Banerjee added that: "We find little substance in the news as rupee remains a market-driven exchange rate, and unlike currencies which are pegged, like Chinese Yuan, it is not easy to devalue or appreciate a currency as per the whims and fancies of the policy-makers."
Even the stock markets were impacted by the rupee's sudden fall. Both the key indices closed on a flat-to-positive note after a volatile session of trade.
According to Dhruv Desai, Director and Chief Operating Officer of Tradebulls, the CNX Nifty traded with sideways sentiments throughout the session on short covering and volatile USD/INR futures prices.
"Firm USD/INR futures prices pressurised the nifty price movement throughout the session," Desai said.