New York– Women in the corporate world are often being penalised for being perceived as too intimidating, aggressive or bossy, a new study revealed on Wednesday, adding that women in the US still hold staff roles rather than positions that will lead to CEO titles.
The "Women in the Workplace 2016" study by LeanIn.org — an organisation founded by Facebook Chief Operating Officer Sheryl Sandberg — and McKinsey & Company surveyed 132 companies that represent over 4.6 million workers.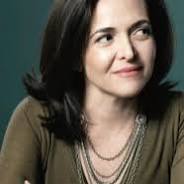 In addition, 34,000 employees completed a survey designed to uncover their attitudes on gender, job satisfaction, ambition, and work-life issues.
According to the findings, for every 100 women promoted to manager, 130 men are promoted and very few women are in line to become CEO.
"By the time women reach the SVP (senior vice president) level, they hold just 20 per cent of line roles, and line roles lead more directly to the C-suite: In 2015, 90 per cent of new CEOs in the S&P 500 were promoted or hired from line roles," said the study.
Women and men both view sponsorship by senior leaders as essential for success.
"Yet women report fewer substantive interactions with senior leaders than their male counterparts do — and this gap widens as women and men advance," the study added.
However, it found that for the first time, women are negotiating for salaries and promotions at the same rate as men.
"When women negotiate, they are getting better outcomes. You're not going to get what you don't ask for, so it's good they are asking," Sandberg was quoted as saying in cbsnews.com.
"Women are not getting that very critical first promotion to manager at the same rate as men. Men are 30 percent more likely to get that first promotion into leadership and that's why we continue to see women underrepresented at all levels," Sandberg added.
The study also found that women get less credit for their ideas than do men and are more often interrupted by their bosses.
The "Lean In" author said that while we have things have certainly gotten better since her mother's time, progress has stalled in the last decade. She said this can be traced back to society's stereotypes and expectations.
The report also found that between just 4 and 10 percent of men are full-time caregivers and women are still doing most of the work at home.
"More women are leaning in – and we'll all go farther when the workplace stops pushing back," Sandberg was quoted as saying. (IANS)