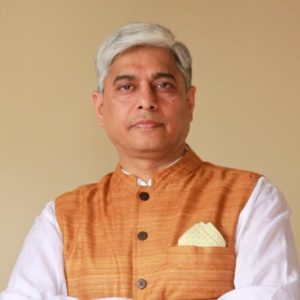 New Delhi– Following the demonetisation of Rs 500 and Rs 1,000 currency notes, the concerns expressed by diplomats, expatriate Indians, foreign tourists, and money changer associations abroad are being referred to the Department of Economic Affairs of the Ministry of Finance, a senior official said on Thursday.
External Affairs Ministry spokesperson Vikas Swarup said at his weekly media briefing here that his ministry has received three or four types of different requests on the issue of demonetisation.
"The first concerns the diplomats who are based in Delhi," Swarup said in response to a question.
"Some of them have told us that diplomatic missions require higher level of funds and the existing limits will not be sufficient for them, if those can be increased for diplomatic missions," he said.
"Some of them have said that they collect consular and visa fees. If they are collected in old notes, how will they be deposited and how will they be exchanged?"
Swarup said that the Dean of the Diplomatic Corps has had a meeting with the External Affairs Ministry and highlighted these issues.
"The second set of issues are what you just raised — NRIs having cash, having Indian currency abroad," he stated.
"As you know there are specified limits as to the amount of Indian currency that can be taken abroad. But within those limits if somebody has money abroad, and is not travelling to India immediately, what happens? How does he get new notes for those old notes?"
The spokesperson said money changes associations abroad were asking what they should do with the stacks of Indian currency they have or how to convert these.
Finally, he said, the cases of foreign visitors, tourists particularly those coming for medical tourism say that they have specific requirements, and needed to have certain higher thresholds.
"So what we have done is we have referred all these matters to Department of Economic Affairs," Swarup stated.
"The Department of Economic Affairs has now formed an inter-ministerial committee headed at the level of an Additional Secretary," he said.
"A senior Joint Secretary from the Ministry of External Affairs is also a member of that committee and we await their guidance, their advice and their recommendation which can then be shared with those various categories who have approached us," he added.
After Prime Minister Narendra Modi announced the demonetisation of the Rs 500 and Rs 1,000 currency notes on November 8 night as part of the government's drive against black money, the common man has been severely inconvenienced.
People are having to stand in serpentine queues in front of banks and ATMs for hours across the country to acquire lower denomination notes or to exchange old notes.