By Sourabh Kulesh

San Diego– India is an important innovation hub for Adobe and over time a lot of the company's products have been developed in its Indian R&D centres located in Noida and Bengaluru, stressed top Adobe executives.
"Tools like InDesign and Illustrator are completely built in India. Photoshop elements team is also entirely based in India," Mala Sharma, Vice President and General Manager of Creative Cloud at Adobe, told IANS on the sidelines of the ongoing Adobe Max 2016 creativity conference here.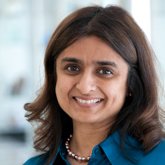 "A big part of Adobe Sensei — which was released earlier in the day — was developed in India," Sharma noted, adding that India has a lot to offer on a global stage.
Sharma also pointed out that there has been a 200 per cent increase (year-on-year) in job postings across Asia Pacific (APAC) in the creativity and design industry.
Adobe's R&D is focused on developing product innovations that help businesses drive digital transformation and deliver amazing experiences for their customers, Shanmugh Natarajan, Executive Director and Vice President (Products) at Adobe India, added.
"Adobe's India R&D centres are an integral part of the company's overall innovation focus and significant contributors to our global efforts towards creating, developing and supporting products and innovations across Adobe Marketing Cloud, Adobe Creative Cloud and Adobe Document Cloud," Natarajan said.
"Various parts of the many technology showcases announced at Adobe MAX 2016 (including Adobe XD, Illustrator and InDesign) have been developed with close involvement of the India R&D centers and our team is excited to be a part of these amazing technology innovations," Natarajan added.
Digital marketing is a high growth business for Adobe and a significant part of R&D activities for Adobe Marketing Cloud are driven out of Adobe's India R&D labs.
"India is a huge investment for us," Sharma said.