New Delhi–Besides congratulating Republican Donald Trump as US President-elect, India Inc. hopes key policies that have bought the two countries closer in recent years will continue under him, with better access to Indian skilled labour and merchandise.
"We hope challenges relating to mobility of skilled labor, market access for pharmaceutical products from India and for financial services institutions and SMEs (small and medium enterprises) will be addressed," CII said in its reaction.
"It would also be important for critical dialogues such as the US-India Strategic and Commercial dialogue, CEO Forum, Trade Policy Forum, etc., to continue charting pathways to augment our partnership," it said.
The chamber also sought to drive home the point that it was under a Republican President, George W. Bush, that the US-India civil nuclear agreement was activated in 2005. It brought the two countries into a geo-strategic and economic collaboration and partnership.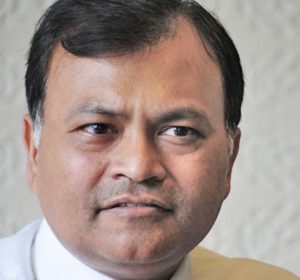 Assocham said apprehensions linked to Trump would certainly prove wrong and India Inc. looks forward to taking the bilateral economic engagement to a greater level under the new administration.
"We saw a different Trump who as President-elect of the US sounded so conciliatory and sober, promising a fair deal with the rest of the world," Associated Chambers of Commerce and Industry (Assocham) President Sunil Kanoria said in a statement.
"His words appeared so convincing that the financial markets which were nervous in the beginning recovered quite a ground rightly hoping that the Republican inmate of the White House has a great plan for America up his sleeve."
The Federation of Indian Chambers of Commerce and Industry (Ficci) reacted in a similar vein.
"The election of Donald Trump comes at a time when relations between India and the US are witnessing a paradigm shift marked by significant convergence on strategic perspectives and enhanced economic engagement," the chamber said.
"Ficci is confident that under the presidency of Donald Trump we will do even better and touch higher trajectories of growth in our bilateral ties and economic cooperation." (IANS)