BOSTON—Seven Indian-Americans have made it to the prestigious GrowthCap's Top 40 Under 40 Growth Investors List this year. They include: Kapil Venkatachalam, Nehal Raj, Sachin Sarnobat, Nishita Cummings, Vinay Kashyap, Shamit Mehta and Ron Shah. Arjun Mehta was named a rising star.
"Those appearing in this year's list were first nominated by their firm, their peers or by GrowthCap.  They were then evaluated based on breadth of experience (volume of completed deals, capital invested, number of exits, and realized returns, among other factors) as well as qualitative aspects contributing to their overall effectiveness working with peers, CEOs, LPs and deal professionals," said RJ Lumba, Managing Partner of GrowthCap.
GrowthCap, which is primarily focused on growth equity investments, provides growth capital advisory to a select group of family offices in addition to advising and working on behalf of growth-stage, private companies seeking a capital.
Here are brief bios of Indian-American growth investors as published by GrowthCap:
Kapil Venkatachalam
Firm: Technology Crossover Ventures
Title: General Partner
"Technology is the heart of our business. We partner with companies that have achieved product-market fit and are looking to scale further. We are flexible and invest in companies at whatever stage and in whatever form makes the most sense for them at the time. TCV might be the first institutional investor, investing a significant amount of capital for a board seat and majority position in a company that has been bootstrapped by its founders, or we might be a minority investor in a pre-IPO business that is looking for help get to the next level. We invest in private and public companies. Unlike many venture firms, we do not look at an IPO as an "exit." Rather, we continue to support many of our companies for years to come. Examples include Alarm.com, Facebook, GoDaddy, Netflix, Rapid7 and many more," Venkatachalam was quoted as saying in GrowthCap's announcement of 40 Under 40 List.
Venkatachalam joined Technology Crossover Ventures in 2006 as an associate and now works as a general partner for the firm. Prior to joining TCV, he worked as an investment banker for Goldman Sachs. Kapil currently serves on the board of IQMS; his other active investments include FinancialForce.com, Alarm.com (NASDAQ: ALRM), Rapid7 (NASDAQ: RPD), OSIsoft and Genesys. His prior investments included TOA Technologies which was acquired by Oracle; Splunk (NASDAQ: SPLK), and ExactTarget (NYSE: ET), which was acquired by Salesforce.com.
Nehal Raj
Firm: TPG Growth
Title:  Partner
Raj leads TPG's technology investments across the firm's TPG Capital and TPG Growth platforms. This combination of large-cap private equity and growth equity investing experience is unique in the industry. His current investments include C3 IoT, CCC Information Services, Domo, IMS Health, Noodle Analytics, Sutherland Global Services and Zscaler, according to GrowthCap.
Sachin Sarnobat
Firm: Atalaya Capital Management
Title: Managing Director
Sarnobat is a managing director at Atalaya Capital Management, where he focuses on structured capital investments targeting high teen return profiles. Founded in 2006, Sarnobat manages in excess of $2 billion and focuses on making opportunistic credit and special situations investments.  Atalaya invests across the capital structure providing dilutive and non-dilutive capital with flexibility for control as well as minority investments.
Prior to joining Atalaya, Sarnobat worked with Prospect Capital Management, where he invested over $1.3 billion in private equity and debt transactions focused on middle market companies across technology enabled business services, branded consumer products and specialty finance. Sarnobat began his career as an early employee at a technology start-up that provided big data analytics to the consumer credit risk industry and was awarded a U.S. patent related to data mining. He earned his BS in Chemical Engineering from the University of Mumbai and his MBA with honors from Columbia University Business School. He also earned his Master's in Chemical Engineering from the University of Tennessee Knoxville, based on his research on Chaos Theory at Oak Ridge National Laboratory, according to GrowthCap.
Nishita Cummings
Firm:  Kayne Anderson Capital
Title:  Partner
Cummings is a Partner for Kayne Anderson Capital Advisor's growth private equity activities. She identifies, analyzes, and executes on investment opportunities and monitors portfolio companies in healthcare and technology. Prior to joining Kayne Anderson in 2007, Nishita worked at Boston Avenue Capital, a value oriented activist hedge fund. Her current investments include Andover Healthcare; Azalea Health Innovation; AtlasRFID; Consero Global Solutions; Conservice; Cryptzone; DiCentral; Drivewyze; FaceFirst; Rage Frameworks; You.i; and Zafin, according to GrowthCap.
Vinay Kashyap
Firm:  Mainsail Partners
Title:  Principal
Kashyap joined Mainsail Partners in 2013 to focus on growth equity investing in profitable, growing and bootstrapped companies. He has been investing in founder owned software, technology-enabled services and healthcare technology companies for over a decade. Prior to Mainsail, Kashyap worked at Summit Partners. He currently serves on the boards of Nexus Systems, SentryOne, PlayMaker CRM, and Zen Planner, according to GrowthCap.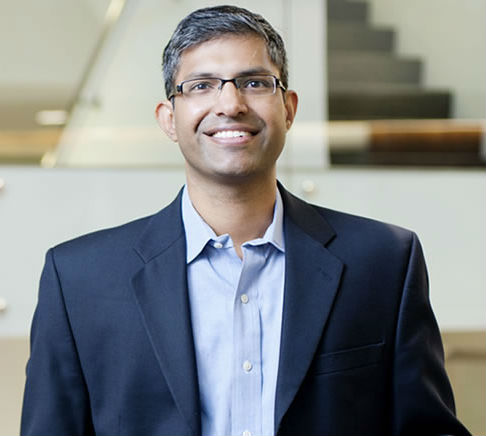 Shamit Mehta
Firm:  North Bridge Capital
Title:  Principal
Mehta joined North Bridge as a Principal in 2014, building on an already established career in growth equity investing. Prior to joining North Bridge, Mehta was an investor at Susquehanna Growth Equity and Great Hill Partners. At North Bridge, Mehta focuses on SaaS/software, fintech, security, healthcare IT and business/information services sectors. A few of his current and previous investments include OutSystems, Jive Communications, Versafe (acquired by F5 Networks), Freightquote.com (acquired by C.H. Robinson), SecureWorks (acquired by Dell) and Passport Health Communications (acquired by Experian), according to GrowthCap.
Ron Shah
Firm:  Stripes Group
Title:  Partner
Shah joined Stripes Group in 2007 as one of its first team members. Over the past 9 years, he has played a key role in Stripes Group's technology, software, and internet investments while also managing the firm's direct sourcing efforts. Shah's current investments include Remitly, Flatiron Health, Craftsy, Udemy, GoFundMe, Upwork (formerly Elance) and Folica, and past investments include MyWebGrocer and eMarketer, according to GrowthCap.
Arjun Mehta: Rising Star
Mehta was named "Rising Star" by GrowthCap. He is a senior associate at Bregal Sagemount, where he is a board director for STEELE CIS, Discovery Data and Keg Logistics. He is a board observer for Network Merchants. Prior to joining Bregal Sagemount in 2013, Mehta was an investment banking analyst at Credit Suisse, where he focused on leveraged buyouts and recapitalizations, according to GrowthCap.