New Delhi–The cash deposited by temples from the offerings placed by devotees in donation boxes or 'hundis' will not come under the tax scanner, a Finance Ministry official said on Thursday.
"For temples, there is an exemption that if the money is from the donation boxes, we will not ask questions. There is no limit on that (deposits)," Revenue Secretary Hasmukh Adhia told IANS on the sidelines of the two-day Economic Editors's Conference here.
He added that charitable trusts of temples will, however, not be exempt as they have to maintain records of devotees giving donations.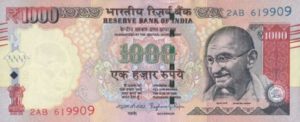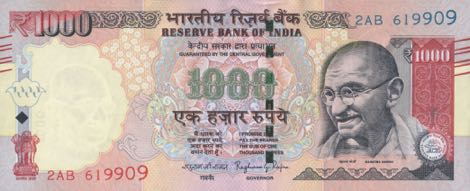 "In temples there are trusts. One is charitable trusts… For them, there is restriction that if any donation is taken in cash, they have to show the name and address of the person. This is true for all charitable trusts," Adhia told IANS.
Following the demonetisation of Rs 500 and Rs 1,000 notes by the government, the authorities at the Golden Temple in Amritsar announced on Thursday that they would no longer accept such currency notes from devotees.
Over 100,000 devotees visit the Golden Temple every day and the cash offerings run into lakhs of rupees.
"We have instructed our employees not to accept demonetised currency notes at the 'prasad' and offering counters," a Shiromani Gurdwara Parbandhak Committee (SGPC) official told IANS, but added they cannot stop devotees from putting the banned currency notes into the 'golak' or chest.
He said all SGPC-run institutions in Punjab, Haryana and Himachal Pradesh have been instructed to deposit old Rs 500 and Rs 1,000 notes on priority basis with the respective banks.
The government announced demonetisation of high denomination notes on November 8 midnight. The Finance Ministry has said that small cash deposits up to Rs 2.5 lakh in individual accounts will not call for any inquiry by the tax department. (IANS)