New Delhi– In view of the cash crunch resulting from the demonetisation of high value notes, Commerce Minister Nirmala Sitharaman on Monday said she will take up with Finance Ministry the case of an increase in cash withdrawal limit for exporters.
"They voiced the short term difficulties that they are facing," Sitharaman told reporters here after a meeting with export promotion councils.
She said owing to the limitation of cash withdrawal of Rs 50,000 per week, not all payments are being made.
"Because of this contraction, they do not have the cash. So some of them prefer closing down the units and telling their workers to come back after a week, or some of them reducing the capacity of production from 100 to 30-40 per cent…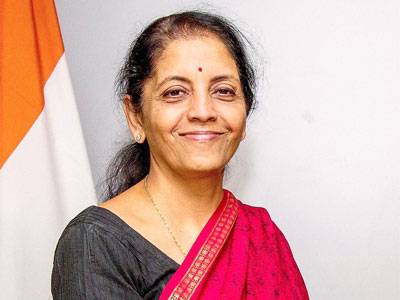 "Carpet exporters clearly saying that migrant and transient workers constitute a big chunk. So they felt paying these workers are still not happening through bank accounts, so cash payments are important," she said.
The minister said exporters were asking whether this limit can be "increased to three or four or up to Rs 5 lakh".
"They wanted larger weekly cash withdrawal ceiling and not Rs 50,000."
"We assured that, we will take a quick and well compiled report back to the Finance Ministry so that quick remedial solutions are offered. We will pitch for them and I am sure that the Finance Ministry will give us a sympathetic hearing," she said.
"I will definitely draw the attention of the Finance Minister," she added. (IANS)