Washington– Prime Minister Narendra Modi government's action to demonetise high value currency was "an important and necessary step" to crack down on "corruption and tax dodging," State Department Deputy Spokesperson Mark Toner has said.
The action was "designed to target illicit cash proceeds from corruption and tax dodging," Toner said at the Department's daily briefing on Wednesday in answer to a reporter's question.
The discontinuation of Rs 500 and Rs 1,000 notes was, "we believe, an important and necessary step to crack down on this – illegal actions or illicit actions," he said.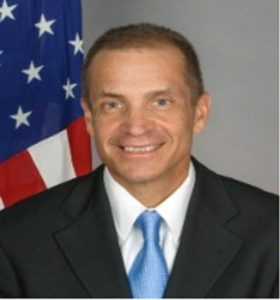 Toner did acknowledge that "it was an inconvenience" for Indians and Americans in India requiring "a little bit of adjustment".
He viewed the demonetisation as part of a series of actions taken by the Modi government over the last two years to "reduce black market money".
"I think it also included a four-month amnesty for tax evaders in India, which resulted in, I think, the disclosure or declaration of billions of dollars in hidden assets," he said.
He was referring to the Modi government's Income Declaration Scheme earlier this year. It brought out Rs 65,250 crore (or about $9.6 billion) held by 64,275 people, according to Union Finance Minister Arun Jaitley. (IANS)