New Delhi–Finance Minister Arun Jaitley on Thursday said the government was closely scrutinising the old currency being deposited into banks and legitimate action will be taken upon these.
"Merely depositing money in a bank, does not mean it changes colour from black to white," Jaitley said at a press briefing here, citing the large sums of money coming into the banking system.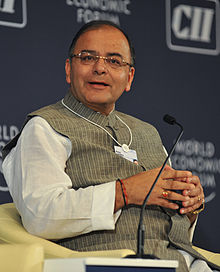 On Wednesday the Reserve Bank of India had said that Rs 11.55 lakh crore deposits have been made by people till December 6, post-demonetisation.
"Tax liability will still remain. The deposits will be closely scrutinised," added Jaitley.
The Finance Minister said that how much black money is deposited remains to be seen as people need to explain the sources of the money deposited by them.
"How much black money is there, depends on how much is explained and how much is not explained," he said. (IANS)