Kolkata– Kolkata-headquartered Ruia Group chairman and country's oldest engineering firm Jessop and co-owner Pawan Ruia, arrested a day back in connection with a complaint of theft filed by the Railways, was on Sunday sent to 14 days CID custody by a district court.
The Barrackpore court in North 24 Parganas district also slapped fresh charges on the embattled businessman, including mischief by fire with intent to destroy house, criminal conspiracy and causing disappearance of evidence of offence.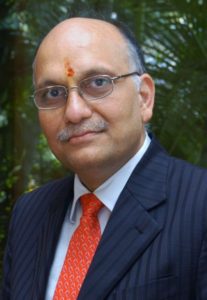 Arguing that they needed to interrogate Ruia thoroughly, the prosecution sought 14 days' custody, that received the nod from the court.
The defence counsel contended that Ruia had resigned in January 2008, as director of Jessop and the matter was intimated to the Corporate Affairs ministry next month.
The railway had inked an agreement with Jessop for supply of air-conditioned EMU coach in 2003, but the deal was scrapped by the former in April this year. Last month when the Railways wrote to Ruia about repeated theft and fire at Jessop, the company replied back saying that Ruia had no liability as he was not connected to Jessop, the defence counsel said.
"He has no knowledge of the progress of the agreement and so he cannot be tagged to this case," Ruia's counsel argued.
However, the government pleader pointed out that Pawan Ruia was the chairman of the Ruia Group, which was the holding company of Jessop, and so, he could not escape his responsibility.
"Despite payment from the railways, the rakes or wagons were not supplied by Jessop. Neither did the company return the money. On top of this, for tampering of evidence materials have been removed from the factory," said the prosecution.
Ruia was arrested from his residence in Delhi's Nizamuddin area on Saturday by the West Bengal CID personnel and charged under various sections of the Indian Penal Code pertaining to cheating, dishonestly inducing delivery of property and criminal breach of trust with regard to missing railway property in the Jessop factory premises in suburban Dum Dum.
He was brought to Kolkata on transit remand on Saturday night and presented before the court on Sunday.
The Deputy Director, Railway, Kolkata, had filed the complaint at the Dum Dum police station after a joint inspection by a team of railway and CID personnel on November 4 purportedly found equipment and rakes valued at Rs 50 crore missing from the Jessop factory premises.
Police have accused Jessop owners of flouting the Calcutta High Court order to repair factory walls, clean bushes and make adequate lighting arrangements to secure the factory premises.
There were also repeated and frequent incidents of fire in the factory premises and the probe was handed over to the CID in October.
The CID had summoned Ruia on four occasions between October 26 and November 5, but he failed to turn up even once.
However, the defence counsel argued that Ruia had informed the CID that he was indisposed. (IANS)