New Delhi–India on Tuesday said it has conveyed its concern to the US over a bill being introduced in the Congress to change rules on H1B visas which is likely to impact the Indian IT industry and Indian techies working in the US.
"India's interests and concerns have been conveyed both to the US administration and the US Congress at senior levels," External Affairs Ministry spokesperson Vikas Swarup said.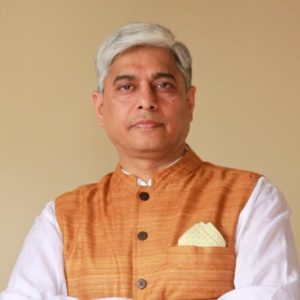 The High-Skilled Integrity and Fairness Act of 2017, introduced in House of Representatives by California Congressman Zoe Lofgren, calls for doubling the minimum salary of H-1B visa holders to $130,000 from the current minimum wage of $60,000 – a move that could impact Indian techies.
The bill, likely to be signed by President Donald Trump, would make it difficult for firms to use the programme to replace American employees with foreign workers, including from India, with lower wages.
As Trump was preparing to issue executive orders on H1B, the draft of the order was leaked and published by some news websites on Monday.
As per the leaked draft order, Trump would reverse his predecessor Barack Obama's extension of the duration of the optional practical training work visas, which allowed foreign students to stay in the US a bit longer after completion of their studies.
The bill would require that employers first offer a vacant position to an equally or better qualified American worker before seeking an H1B or L-1 visa holder.
It would also establish wage requirements for L-1 workers and improve H1B wage requirements to encourage companies to hire qualified American workers and prevent them from using foreign workers as a source of cheap labour. (IANS)