New York– Reliance Foundation chairperson Nita Ambani has been honoured by the Metropolitan Museum of Art (Met) here for her philanthropic efforts.
Ambani's philanthropic work in the areas of education, sports, healthcare, rural transformation, urban renewal, disaster response, women empowerment and promotion of the arts, has been recognised with the honour. She is said to be be the first South Asian to receive the accolade.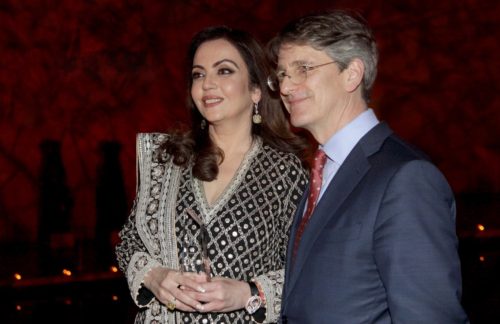 Delighted and humbled by the honour, Ambani said in a statement: "It is truly gratifying that our efforts, especially in education, sports, health and rural transformation, are bringing smiles to millions of people.
"This recognition from a distinguished global institution like The Met is a tribute to our commitment towards sustainable development and social empowerment, and will inspire each one of us at Reliance Foundation to constantly do the best to make the world a better place for the next generation."
The Met is recognised as one of the most iconic museums, and it houses over 5,000 years of art from around the world. (IANS)