Kharagpur, West Bengal– In a heart-to-heart conversation at his alma mater IIT-Kharagpur on Thursday, Google CEO Sundar Pichai talked about various things in his college life, ranging from his girlfriend, bunking classes to mess food.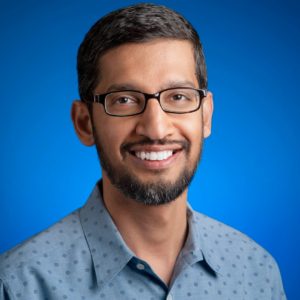 He visited the campus after 23 years, when he addressed a town hall packed with students.
Some excerpts from his conversation:
About his girlfriend Anjali:
Anjali is my wife and she was my classmate. She lived in…think you still have S.N. Hall, that was the only girls' hostel then. I hope there are a few more now. It wasn't very easy. If you had to get someone at the girls hostel, you had to walk in the front and request someone there to go call them. And so they would go and loudly say, "Anjali, Sundar is here for you". So it wasn't exactly a pleasant experience.
Bunking classes:
Of course, (I used to bunk morning classes). I think it is the rite of passage when in college. I have to say I worked hard but we did have our share of fun as well.
Did Pichai get ragged in college?
It was pretty mellow. I definitely remember when I started (hopefully it has got better by now) we had something called a CG chain which stands for "central gravity chain". As a freshman, you lock your room and go out, then you come back and the room doors aren't open but everything inside your room has been rearranged. They do it by putting sticks…and all your clothes and rearrange even the furniture. So its quite a shock when you open your room door and walk back in to see your entire room has been rearranged.
About his Hindi vocabulary:
I came from the Chennai. I learnt Hindi in school but never spoke it much. Just listening to how people were speaking, I just thought you address people this way. One day there was someone in the mess and I had to call him. I called him "Abey saale!" In my first couple of weeks, I thought you call people that way.