New Delhi–International accounting firm KPMG's India arm on Sunday announced the appointment of Arun M. Kumar as Chairman and Chief Executive Officer (CEO) to lead local operations.
"KPMG in India today (Sunday) announced the election of Arun M. Kumar as Chairman and Chief Executive Officer of the firm for a five-year term, beginning February 5, 2017," a company statement said.
Kumar succeeds Richard Rekhy, who relinquished the charge in November last year following a four-tear tenure. Earlier in January 2016, Rekhy was re-elected for a four-year term.
"Arun Kumar brings a wealth of international leadership experience to KPMG India, including his tenure in public service in the United States for the last three years as Assistant Secretary of Commerce for Global Markets and Director General of US and Foreign Commercial Service in the Obama Administration," the statement said.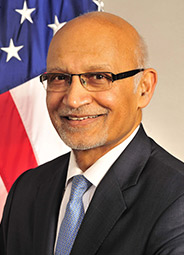 "On behalf of the US government, Arun also worked to strengthen commercial ties between India and the United States and played a key role in establishing the India-US Strategic & Commercial Dialogue and a renewed India-US CEO Forum."
Kumar has spent the majority of his career with KPMG in the US, including serving on the KPMG US and KPMG Americas Boards from 2008-2013, it added.
On his appointment, Kumar said: "I am honoured to have been elected as the Chairman and CEO of KPMG in India. I have worked closely with the people of KPMG India for many years and have always been impressed by their world class talent."
"Our global clients recognise the increasing significance of India as the fastest growing major economy in the world. I am delighted to welcome Arun back to KPMG," KPMG International Chairman John Veihmeyer said in the statement. (IANS)