Washington–Indian-American lawmakers slammed US President Donald Trump's executive order on immigration at an Asian American and Pacific Islanders (AAPI) Victory Fund conference here.
"As the most senior Indian-American Member of Congress, I believe that Donald Trump's executive order does not reflect who we are as Americans," said Democratic US Representative Ami Bera at the press conference on Monday.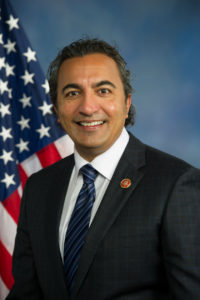 The lawmakers also criticised the Republican Hindu Coalition (RHC) for supporting Trump's immigration order and said that RHC does not at all represent the views of the American Hindu and Muslim community.
"…Prior to 1965, it was very difficult for people of Indian origin to immigrate to the US, and this order takes us backwards towards that dark time," said Bera.
Representative Raja Krishnamoorthi said that such a move by the Trump administration will divide America.
"…This executive order from President Trump is an assault on our Constitution. It hurts working families, and it only serves to divide Americans, not unify them."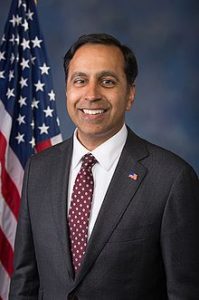 Congresswoman Pramila Jayapal also criticised the order saying, "It is unthinkable that this country, which welcomed me when I arrived at 16 years old, would so boldly, defiantly and barbarically turn its back on immigrants and refugees."
"Let us be clear that President Trump came into office by demonising and 'otherising' immigrants and refugees. While we had hoped that perhaps he would move from being a divisive candidate to being a unifying President, he is failing us. I call on our communities to condemn and resist these executive orders," she said.
Congressman Ro Khanna said that Americans cannot allow policies that are unconstitutional.
"We cannot allow policies to exist that are not consistent with our founding ideals and values. I swore in on the Constitution, and will always stand up for constitutional principles," he said.
"This executive order does not make us safer. It imposes the most severe of burdens on the most vulnerable among us," said Nisha Desai Biswal, former Assistant Secretary of State for South and Central Asian Affairs at the US Department of State.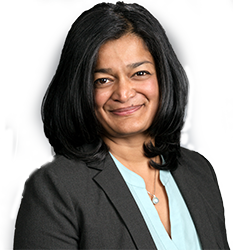 Biswal said "such a ban is unjust and un-American".
"I believe this executive order will not only be ineffective, it will be counterproductive," said Manpreet Singh Anand, former Deputy Assistant Secretary in the Bureau of South and Central Asian Affairs at the US Department of State.
"We cannot allow ourselves to be divided by this un-American executive order. It is a stain on our history, just like slavery, internment and denial or voting rights," said Shekar Narasimhan, chair of the AAPI Victory Fund.
"We unite and call on our Members of Congress to deny President Trump the funds to carry out these unlawful executive orders," he said.