New Delhi– India will build pipelines to carry diesel and natural gas to Bangladesh, Indian officials said on Thursday.
A 131-km pipeline — India-Bangladesh Friendship Pipeline — will be constructed from Siliguri in West Bengal to Parbatipur in northern Bangladesh to transport high speed diesel, Petroleum Secretary K.D. Tripathi told the media here, a day after a Union Cabinet meeting.
Besides, a pipeline from Dattapulia in West Bengal will take natural gas to Khulna in Bangladesh.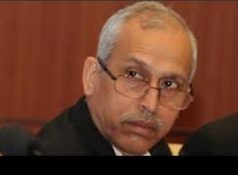 Tripathi said the pipelines are part of a non-binding Framework of Understanding which India will enter into with Bangladesh for cooperation in the hydrocarbon sector, which got the Cabinet nod.
Also, the Indian Oil Corporation is looking to transport liquuefied petroleum gas to northeastern states via Bangladesh.
Indian and Bangladeshi firms on Monday signed memoranda of understanding of over $9 billion designed to strengthen cooperation in various sectors, including power, oil and gas.
Among the major MoUs, Reliance Power executed project agreements with Bangladesh Power Development Board (BPDB) for Phase I of the 750 MW liquefied natural gas power project at Meghnaghat, near Dhaka, worth $1 billion, out of a total proposed investment of $3 billion.
Reliance Power has also signed an MoU with PetroBangla to set up a 500 million standard cubic feet per day LNG terminal at Kutubdia Island near Chittagong in Bangladesh.
The MoUs signed include those on LNG terminal use between India's Petronet LNG and Petrobangla. (IANS)