Mumbai–Securities market regulator SEBI on Monday said it has settled an alleged case of takeover code violation with the budget passenger carrier SpiceJets Chairman Ajay Singh.
SEBI had earlier proposed to carry out adjudication proceedings against Singh for his failure to make disclosure under SEBI's substantial acquisition of shares and takeovers regulations, when he took control of the budget passenger carrier in 2015.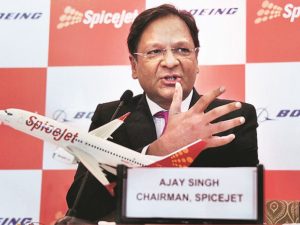 The securities market regulator's order issued on Monday disclosed that Singh paid Rs 2.02 lakh towards the settlement charges.
Accordingly, SEBI said that it will not conduct any adjudication proceedings against Singh for the alleged violation.
In certain cases, the regulations permit settlement prior to proceedings without admission or denial of any wrongdoing.
In early 2015, Singh had taken control of the airline that he had co-founded by acquiring Kalanithi Maran's controlling stake in SpiceJet.