New Delhi–NITI Aayog Vice Chairman Arvind Panagariya on Sunday presented a draft of the three-year action agenda for the nation's development at the planning body's Governing Council meeting here.
The NITI (National Institution for Transforming India) Aayog Vice Chairman said inputs from the states as well as central ministries and subject experts were incorporated in the agenda.
Panagariya invited further inputs and support of the states in taking the vision forward.
"The action agenda is co-terminus with the 14th Finance Commission's award. This gives stability to the funding estimates of both the Centre and states," he said.
Panagariya said that apart from the action agenda, there would be a seven-year strategy and a 15-year long-term vision that will replace the erstwhile Five-Year Plans for the nation's planning framework.
The 12th Five-Year Plan ended on March 31.
During the meeting, Prime Minister Narendra Modi said the action agenda was just a draft and that all suggestions by the Chief Ministers of various states would be taken into account before finalising it.
Talking to reporters after the meeting, Panagariya said the 15-year vision document pegs the Indian economy's growth from Rs 137 lakh crore in 2015-16 to Rs 469 lakh crore by 2031-32 at 2015-16 prices.
This projection is based on growth estimate of 8 per cent per annum, he said.
Panagariya said the three-year agenda has been divided into seven parts, with each part having a number of specific action points.
Over 300 specific action points have been identified covering the whole gamut of sectors, he said.
"In part one, a revenue and expenditure exercise is undertaken to illustrate how we can begin to shift our expenditure based on set priorities within a three-year period — like increasing expenditure on health, infrastructure, agriculture, and rural economy," he said.
The NITI Vice-Chairman said subsequent parts deal with major sectors, growth enablers, governance, social sectors and sustainable development.
"Part two deals with agriculture, industry and services; part three with transport connectivity, digital connectivity, public private partnership, energy, and science and technology.
"Part four focuses on innovation and entrepreneurship; part five on governance, tax policy and administration, rule of law, and pro-competition policies and regulations.
"Part six deals with health, education and building an inclusive society; and part seven on environment and forests, and sustainable management of water resources," he added.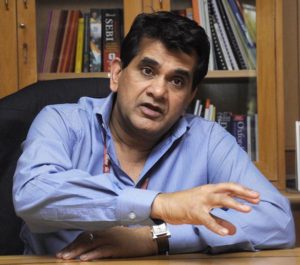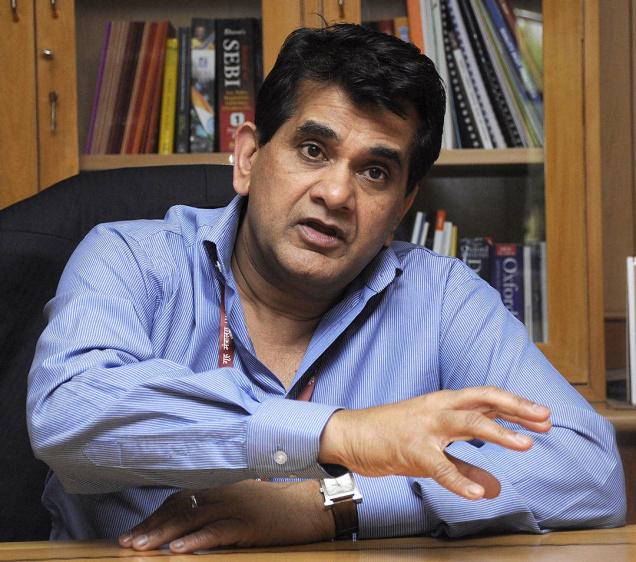 NITI Aayog CEO Amitabh Kant said the major take-away was that the think tank assured there was no vacuum after the 12th Five-Year plan that ended on March 31 as it quickly worked on the three-year plan.
During NITI Aayog Governing Council's third meeting here, Kant outlined the initiatives taken in areas like agriculture, poverty elimination, health, education, digital payments, disinvestment, coastal zone, and island development.
He said that NITI Aayog will work with states to improve basic services and infrastructure, especially in districts and regions which require specific attention.
Union Revenue Secretary Hasmukh Adhia made a presentation on the Goods and Services Tax (GST), explaining the benefits of the indirect tax collection system and the way forward. He urged the Chief Ministers of states to expedite the legislation of State GST Bills.
Madhya Pradesh Chief Minister Shivraj Singh Chouhan made a presentation on doubling farmers' income by focusing on irrigation, technology generation and dissemination, and policy and market reforms.