Kolkata– The government is planning to bring a total of 200 airports in the aviation network, Minister of State for Aviation Jayant Sinha said here on Monday.
"We have added 33 airports as a first round of bidding of Udan (Ude Desh ka Aam Naagrik scheme). By September, we will have 108 operational airports. The second round of Udan will come along and we will add more airports to the list of functional airports. We hope to conclude next round of Udan in the next three months. Our hope would be to get 200 airports over the period of time," he said at an interaction at Bharat Chamber of Commerce.
Describing the regional air connectivity scheme as both pro-poor and pro-market, he said that these objectives have been made by offering seats at Rs 2,500.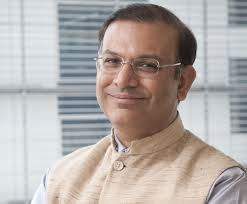 Multiple rounds of bidding would be required, Sinha said, adding that the intention of the government is to reduce the subsidy burden and cost of flying to the smaller towns.
He said that so far, the subsidy burden was only Rs 200 crore but 13 lakh seats had been added in the regional aviation market.
Regarding Bagdogra airport in West Bengal, he said discussions were on for getting land with the state government for setting up a new modern terminal. On unruly behaviour while flying, both the passengers and the cabin crew are expected to adhere with the laid-down guidelines, he said. (IANS)