New Delhi–Industry body Assocham on Wednesday said lack of intellectual property (IP) protection in computer related invention (CRI) will have a direct impact on investment and job opportunities in the ICT industry.
"The lack of IP protection opportunities in CRI will not only affect investment but also have a direct impact on jobs and job growth in the information, communication and technology (ICT) industry," said Assocham Secretary General D.S. Rawat.
"For India to become a leading global player in research and development (R&D) and software products, it is imperative that IP protection is made available on par with global standards."
The industry body urged Prime Minister Narendra Modi to bring about appropriate amendments to the prevailing CRI guidelines which, the trade body said, have led to an instable and unpredictable environment in the Indian ICT sector.
"The CRI guidelines have put a blanket ban on patenting of computer-related inventions unless a 'novel hardware' is also invented, thereby impacting the entire ICT sector and allied industries that contribute immensely to India's gross domestic product (GDP) and generate significant employment," Assocham said in a letter addressed to the Principal Secretary in the Prime Minister's Office Nripendra Misra.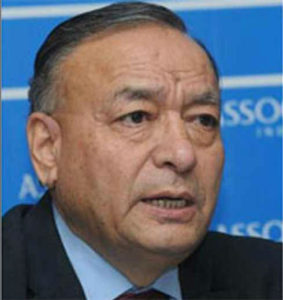 Assocham recommended patenting of the recently launched BHIM-Adhaar app, pointing out that the present CRI guidelines do not support objectives of various schemes launched by the government.
The letter asserted that the contribution of the industrial sector to India's GDP is close to 25 per cent and this is all applied research utilising well established scientific principles, mathematical formulae and algorithms to research into its practical industrial application. However, the CRI guidelines place complete restriction on patenting of the same.
Thus, the entire 25 per cent of its contribution to the country's GDP is at stake due to the prevailing scenario with regard to CRI guidelines, noted the Assocham letter.
The letter said it is rare to invent improvements in new product without the use of software as all the forefronts of new technologies are implemented by software and such inventions are patentable abroad but not in India.
"Therefore, investors will not be encouraged to make inventions in India and even start-ups will not be encouraged and motivated to innovate in India if we continue with the present CRI guidelines released in February 2016 and it will sound a death knell for all software implemented innovations in India," the industry body said. (IANS)