By Nishant Arora
Orlando, Florida–As desktop virtualisation leader Citrix moves aggressively into the domain of enterprise mobility, Cloud and data analytics, the company is set to hire and invest more in India at a time when the country aims to digitally transform workplaces in a secure way.
With a 5,000-strong customer base in the country, Citrix has been in India for the past 15-20 years, but the real journey for the company started five-seven years ago when enterprises started adopting Cloud and real-time data analytics.
"We are bullish on India and looking forward to cement our position in an ever-growing market. The country is fast embracing technology. At the same time, the speed at which our Indian customers are implementing Citrix solutions is growing exponentially," Stanimira Koleva, Vice President, Asia Pacific and Japan (APJ), Citrix, told IANS.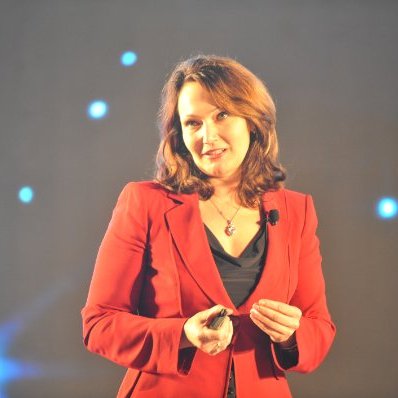 "I am surprised the way the country is transforming digitally — slowly but steadily at both the government and enterprise levels. Our discussions are now revolved around India in an entirely different way," added Koleva, who has 25 years of industry experience across the globe and within the APJ region.
Citrix has built teams tasked to deal with the governments across the APJ region.
"We are looking at building strong partnerships with top system integrators in India who are already serving large government enterprises. For me, it is important to ensure that my service partners have latest, secure Cloud-enabled technology in place to serve the government sector," Koleva emphasised.
For her, adoption of latest technology is on an upward trajectory in India. "We have leapfrogged into a new business model and are now pursuing partnerships with local vendors to deliver secure products to our customers in the country," Koleva told IANS on the sidelines of 'Citrix Synergy 2017' event being held at the Orange County Convention Center here.
The company has a full-fledged research and development centre in Bengaluru.
"We are set to hire more people along with more investments in India at a time when a lot of global patents are originating from the R&D centre there," Parag Arora, Citrix's Area Vice President and Country Head, India Subcontinent, told IANS.
Arora sees four key trends that India is fast embracing — Cloud, mobility, Internet of Thing (IoT) and data analytics.
The public Cloud services market in India is projected to grow 38 percent in 2017 to $1.81 billion, according to the market research firm Gartner.
The highest growth will continue to be driven by Infrastructure as a Service (IaaS) which is projected to grow at 49.2 percent in 2017, followed by 33 percent in Software as a Service (SaaS) and 32.1 percent in Platform as a Service (PaaS).
According to a recent Nasscom and Deloitte research report, the cloud market in India could be worth as much as $16 billion by 2020.
Sensing the opportunity, Citrix has accelerated innovation in Cloud with the introduction of new services like XenApp Essentials and XenDesktop Essentials that are native to Microsoft Azure but managed from Citrix Cloud.
In addition, Citrix Cloud now offers integration with Azure Active Directory for administrators, IoT capabilities and other new services in the labs area.
The company offers XenDesktop, XenMobile, XenApps, NetScaler and now SD-WAN — a new cost-effective solution that allows aggregation of different bandwidth, applications and networks.
"The industries we are chasing are banking, financial services and insurance (BFSI), and telecom. IT services is another big area for us. We are already working with CIOs and employees at large software firms like Infosys and Wipro to help build secure platforms for their customers," Arora informed.
Citrix is Secure by Design (SbD) so when banks deploy its solutions, security comes inbuilt.
"The whole IT landscape is changing. There has been a new level of awareness among the customers that security is by design and not something that comes into force after they face malware issues," Arora said.
Aiming to make governments and enterprises more secure in the wake of the recent global 'WannaCrypt" ransomware attack, Citrix this week announced a new secure digital workspace product, new-age Cloud services and Citrix Analytics.
Another key area for Citrix in India is health care. The company is working with some of the top hospitals to help patients' data move seamlessly and in a secure way.
"Data is critical for the health care sector and Citrix, with its diverse product portfolio, can become a trusted ally," Arora said.
According to Koleva, Countries in the APJ region have their own ways to deal with data privacy, protection and loss. "This is where Citrix fits in. We can not only prepare a strong base but also upgrade it to a level where governments will have more control over their data," she noted. (IANS)