By Saket Suman

New Delhi–The world's largest democracy is witness to debates on a range of issues and noted public intellectuals from across the political spectrum — Left, Right and Centre — have shared their thoughts in two recent books.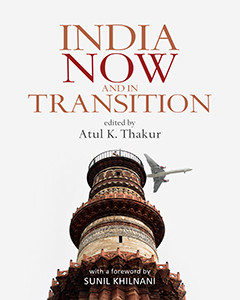 The first, "India Now and in Transition" (Niyogi/Rs 595/448 Pages), has been edited by Atul K. Thakur, a public policy professional who specialises in the interface of politics and economics. This scholarly offering has essays by 37 leading thinkers such as Ramachandra Guha, Shashi Tharoor, Robin Jeffrey, Jayati Ghosh, Vinod Rai and T.S.R. Subramaniam, among others.
The book was launched on Friday evening at India International Centre here amid a power-packed gathering from the world of public policy. The evening also saw a panel discussion featuring Dhruva Jaishankar (Fellow in Foreign Policy Studies at Brookings India, Delhi); Omair Ahmad (Author, Journalist and Columnist); Pallavi Rebbapragada (Feature writer); T.S.R. Subramanian (Former Cabinet Secretary) and Wajahat Habibullah (First Chief Information Commissioner). The panel was moderated by former Reserve Bank of India Governor Bimal Jalan.
With a foreword by Sunil Khilnani, Professor of Politics and Director of the King's College London India Institute, the book analyses the way ahead for the country in the fields of politics and governance, economics and development, security and foreign policy, society and culture, and language and literature.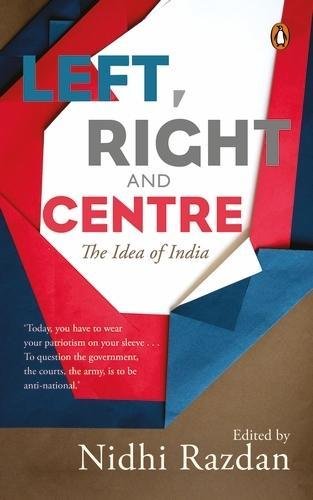 The beauty of India, the book reminds us, is that there are many kinds of Indias within our country. Understanding the fundamentals that have given birth to such multiplicity across various segments is especially imperative in the present day, when the 'Idea of India' is keenly contested. This nation has the world's largest youth population and is undergoing tectonic social and political changes at present; therefore, this book becomes crucial as it helps one understand what direction India may take in the future.
Each essay critically analyses a major theme of India's present, to propose the likely way ahead for this emergent nation. The book notes that while beset with both internal and external challenges on many fronts, India isn't waiting for its moment. It is making its moment happen. "India Now and in Transition" is an enquiry into possible futures, based on current happenings.
And then there is "Left, Right and Centre: The Idea of India" (Penguin/Rs 599/269 Pages), which has been edited by television journalist Nidhi Razdan.
This is a more organised collection of essays on issues of contemporary interest, in the sense that it brings voices from all the three spectrums of our politics. You have the likes of Chandan Mitra, Derek O'Brien, Sunita Narain and Shabana Azmi sharing their perspectives in this book.
In the introduction, Razdan makes her point — that the idea of India is different for different people. In an apparent reference to the ruling government, Razdan says that it is responsible for fuelling a kind of nationalism where "you've to wear your patriotism on your sleeve" and where "to question the government, the courts, the army, is to be anti-national".
She also takes readers through the many instances of the recent past and succeeds, to a large extent, in establishing that there is indeed a rising tide of nationalism in India. She counters this with the words of Tagore who, despite penning India's national anthem, was a strong critic of nationalism. The essays in the book focus on history, civilisation, sexualities, the rise of the Indian right and feminism, among other similar issues.
Both books make for excellent additions to your bookshelves and will enrich you with the valuable lessons of their many contributors. (IANS)