Mumbai–Mukesh Ambani-led Reliance Industries (RIL) on Thursday announced it will invest $25 million in a technology incubator — the Jerusalem Innovation Incubator (JII) — which will reinvest in early stage start-ups working in the areas of artificial intelligence (AI), financial technology and Internet of Things (IoT).
"The Board of Directors has approved to set up and invest in a technology incubator by the name of JII, licensed by Israel Innovation Authority (IIA), Ministry of Economy, Israel, under competitive bidding process," RIL said in a statement here.
JII, to be incorporated as a Limited Liability Partnership, will have RIL holding 20 per cent interest.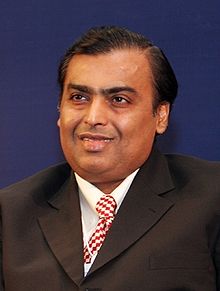 "The investment in JII shall be done in partnership with OurCrowd (Israel-based leading start-up crowd funding platform), Motorola Solutions (global provider of mission- critical communications and services) and Yissum (technology transfer company of Hebrew University of Jerusalem)," the statement said.
OurCrowd will hold 60 per cent stake, while Motorola will have 20 per cent interest. Yissum, a non-investing partner, will collaborate with JII to provide R&D and other support, it added.
"The company proposes to invest $25 million in JII and in frontier technology startups in tranches over a period of about eight years, subject to necessary regulatory approvals," the statement said.
JII's primary focus areas will include big data, analytics, AI, fintech, storage, IoT and computer vision.
"The proposed investment in JII would help pool significant amount of capital, which is essential and foundational to fund the cutting-edge innovation required by early-stage start-ups in partnership with IIA," it added.
It will also allow early access to innovation, technologies and products from Israel "from one of the world's largest start-up and technology innovation ecosystems." (IANS)