WASHINGTON, DC — The National Venture Capital Association, the voice of the U.S. venture capital community, blasted the delay of International Entrepreneur Rule by the Trump administration.
"Today's announcement is extremely disappointing and represents a fundamental misunderstanding of the critical role immigrant entrepreneurs play in growing the next generation of American companies," Bobby Franklin, President and CEO of NVCA, said in a statement.
NVCA issued the statement after the Trump Administration announced the delay of the effective date of the International Entrepreneur Rule and its intention to rescind the rule.  Set to go into effect on July 17, 2017, the rule would allow for talented immigrant entrepreneurs to remain in the U.S. for two and a half years to build and scale their startups, with a possible extension of another two and a half years.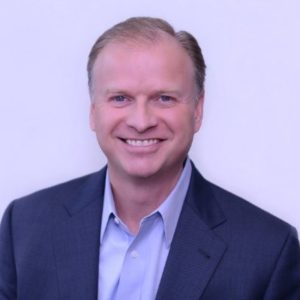 NVCA worked collaboratively with the Obama Administration to craft the rule and has been engaging with the Trump Administration since January to advocate for its implementation.
"At a time when countries around the world are doing all they can to attract and retain talented individuals to come to their shores to build and grow innovative companies, the Trump Administration is signaling its intent to do the exact opposite," said Franklin. "Despite this setback, NVCA will continue to educate the Trump Administration on the important role immigrant founders play in growing our economy while advocating for full implementation of the rule."
Background:
On October 13, 2016, NVCA filed comments in support of the rule and recommended key changes to improve the rule.  NVCA advocated successfully to ensure the rule was finalized before the end of the Obama Administration.
Since January, NVCA has worked to educate the Trump Administration on the job-creation benefits of immigrant entrepreneurs and the International Entrepreneur Rule, including through a letter to President-elect Trump, meetings with senior administration officials, and through testimonials of immigrant founders.
On March 23, 2017, NVCA organized startup founders, venture capitalists, and angel investors in 25 states that argued the rule would grow jobs in America's heartland.  On June 22, 2017, several leading venture capitalists joined President Trump and White House officials to discuss emerging technologies, during which the President Trump and administration officials heard repeatedly how the International Entrepreneur Rule would grow U.S. jobs and foster U.S. innovation leadership.